On 10 October 2022, Mr. Munkhjin Batsumber, Vice Minister of Foreign Affairs of Mongolia met with Mr. Marcel de Vink, Vice Minister of Foreign Affairs of the Kingdom of Netherlands in the Hague.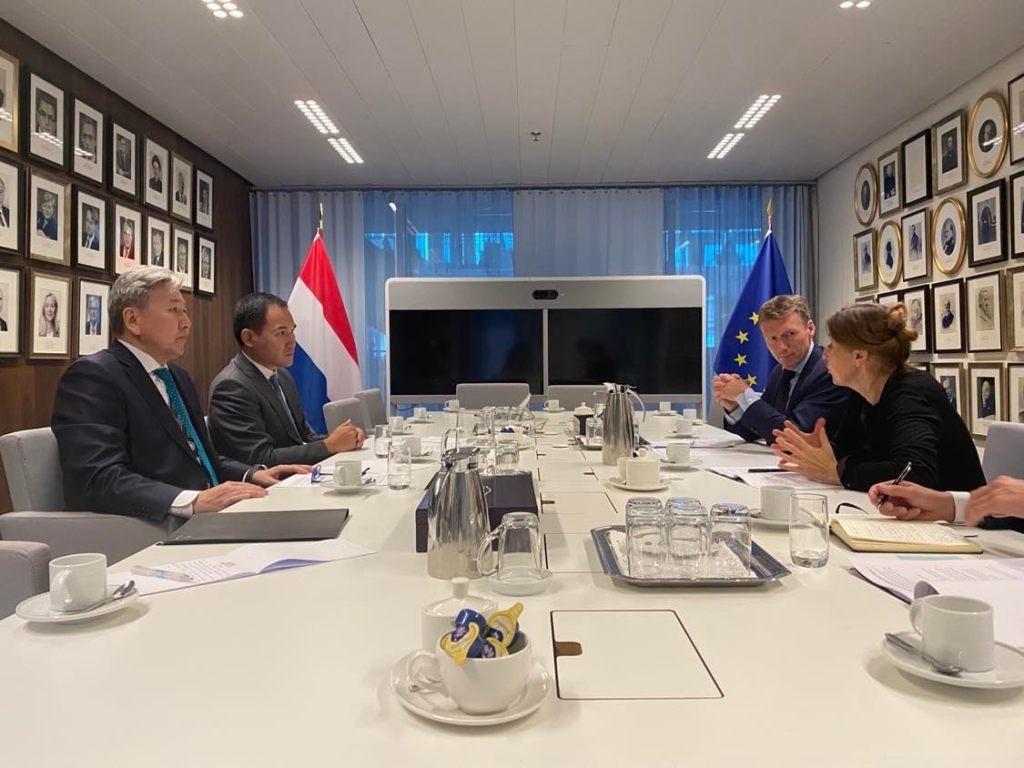 During the meeting, Vice Foreign Minister B. Munkhjin noted that 2022 marks the 50th Anniversary of the establishment of diplomatic relations between Mongolia and the Netherlands and emphasized that Mongolia attaches great importance to its relations with the Netherlands, one of its key partners in the European Union.
Moreover, the two Vice Ministers  exchanged views on bilateral and multilateral issues, for instance noted the importance of strengthening the political relations and expanding cooperation in agricultural sector, in particular greenhouse farming, and discussed the possibilities to increase a number of Mongolian young diplomats enrolled in training programs in the Netherlands.