On 15 March 2022, the UN General Assembly unanimously adopted a resolution entitled "International Year of Rangelands and Pastoralists, 2026" at the initiative of Mongolia.
Currently, pastureland accounts for more than half of the world's land with over 200 million people raising livestock in pastoral and agro-pastoral systems across all regions, and the sector plays a significant role in the global economy and achievement of the Sustainable Development Goals. However, in recent years, on the one hand, rangelands and pastures have been affected by increasing climate variability and soil degradation, and on the other hand, pastoralists are facing many problems, including insecure tenure rights and land use change as well as limited access to markets, education and health services. Therefore, for the pastoral populations and for the global sustainable development, in 2018, the Government of Mongolia put forward an initiative to proclaim the International Year of Rangelands and Pastoralists and its tireless efforts in cooperation with organizations and mechanisms such as the UN FAO, UNEP and International Support Group have yielded the current UNGA resolution to celebrate the year in 2026.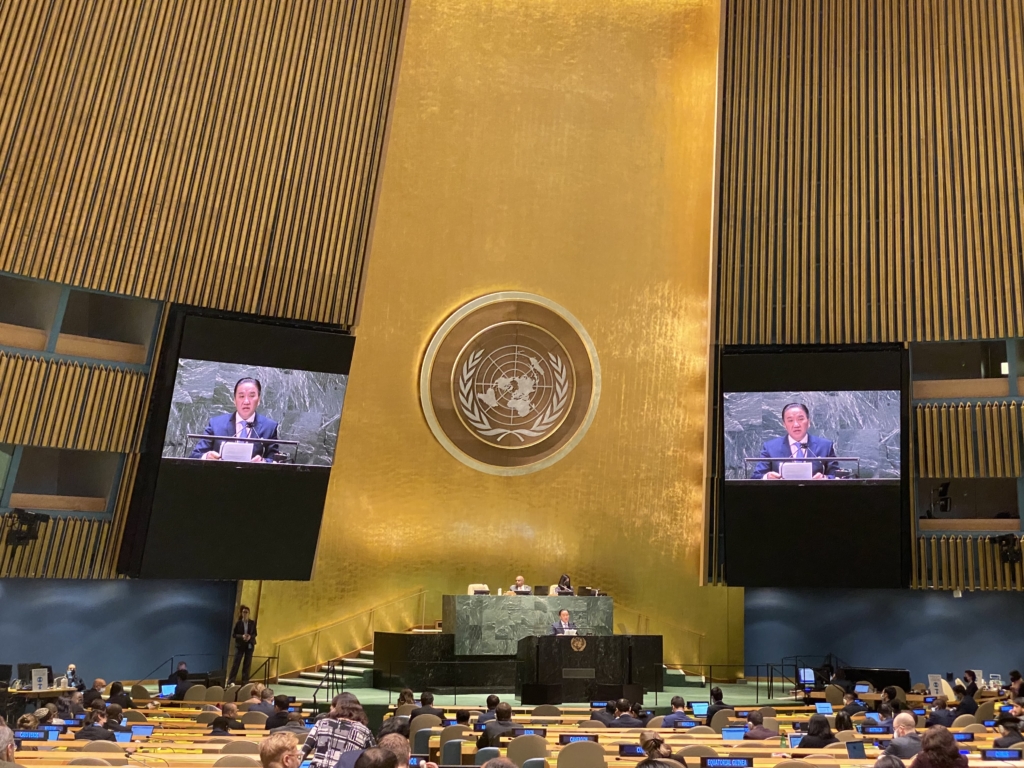 In his introductory remarks of the draft resolution, H.E. Mr. Enkhbold Vorshilov, Ambassador and Permanent Representative of Mongolia to the United Nations, emphasized that the International Year of Rangelands and Pastoralists will further encourage more countries to enhance awareness and knowledge on sustainability of rangelands and pastoralists, support the livelihoods and food security of millions of people, boost efforts for investment in pastoral systems and restoration of degraded rangelands, and accelerate implementation of the SDGs. He also highlighted that the activities to be carried out within the scope of the International Year will make an important contribution to developing the agricultural sector, fighting against desertification and climate change, and reducing unemployment and poverty, which are important components of "Vision 2050", long-term development policy document of Mongolia.
The resolution entitled "International Year of Rangelands and Pastoralists, 2026" was co-sponsored by 61 UN Member States representing all regions of the world.