World Food Day is an international day celebrated every year worldwide on 16 October to commemorate the date of the founding of FAO. This year, Mongolia, in collaboration with the FAO, celebrated "World Food Day" under the theme "Water is Food. Water is Life" at the Natural History Museum of Mongolia.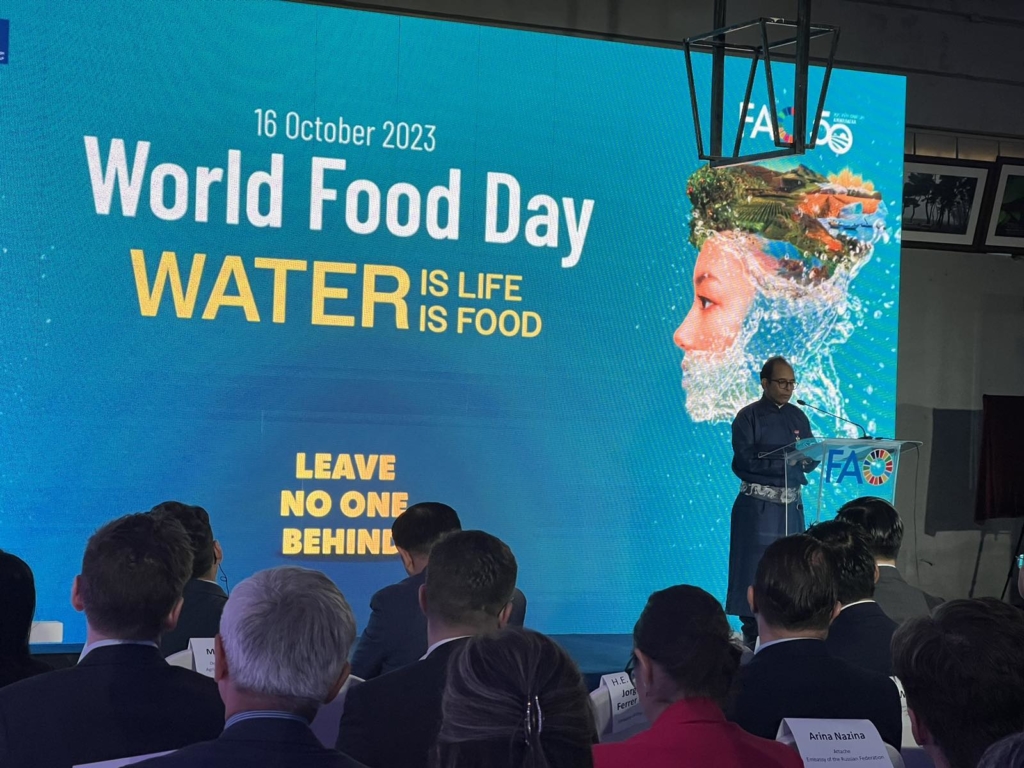 Mr. Amarsaikhan Sainbuyan, Deputy Prime Minister, Mr. Gankhuleg Munguntsog, Deputy Minister for Food, Agriculture and Light Industry, Mr. Ankhbayar Nyamdorj, State Secretary of the Ministry of Foreign Affairs of Mongolia, and Mr. Vinod Ahuja, Country Representative of the FAO to Mongolia, were among the distinguished officials who participated in the event.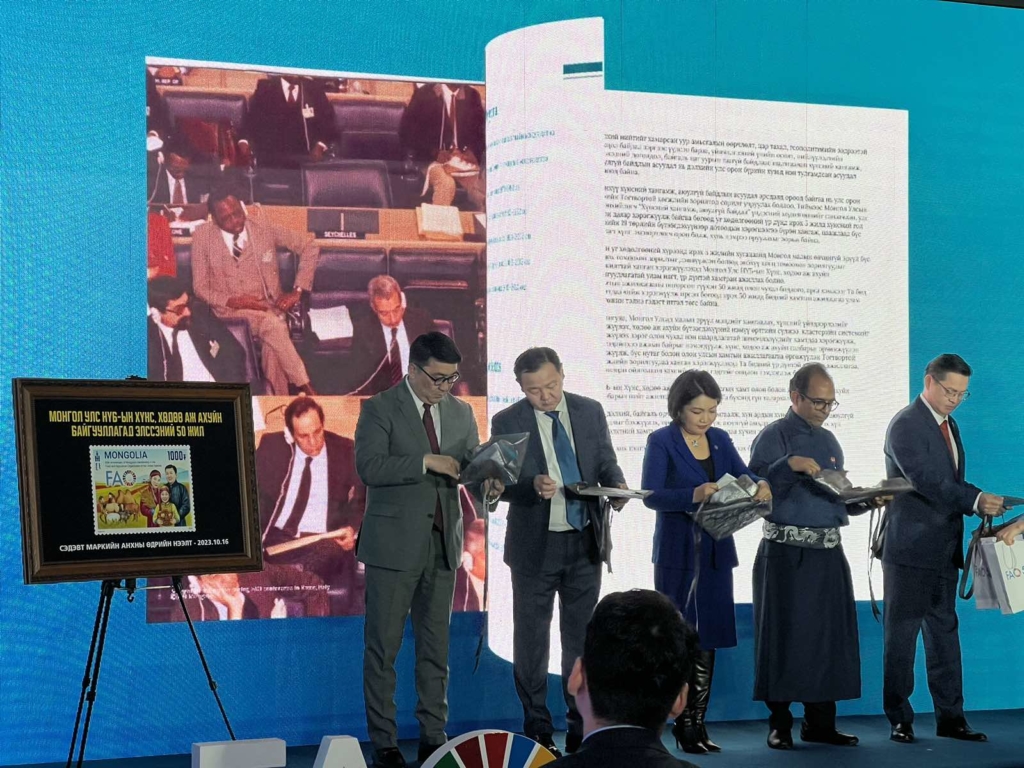 As part of the event, a postage stamp dedicated to the 50th anniversary of Mongolia's membership in the Food and Agriculture Organization of the United Nations was ceremoniously unveiled.