On the occasion of the 60th historic anniversary of Mongolia's accession to the United Nations, Mongolian children wrote the UN Charter in Mongolian script as a part of a national calligraphy campaign, successfully held from June to October of 2021. The campaign involved 37 most talented young calligraphers aged 11 to 19, representing all 21 provinces of Mongolia and Ulaanbaatar City.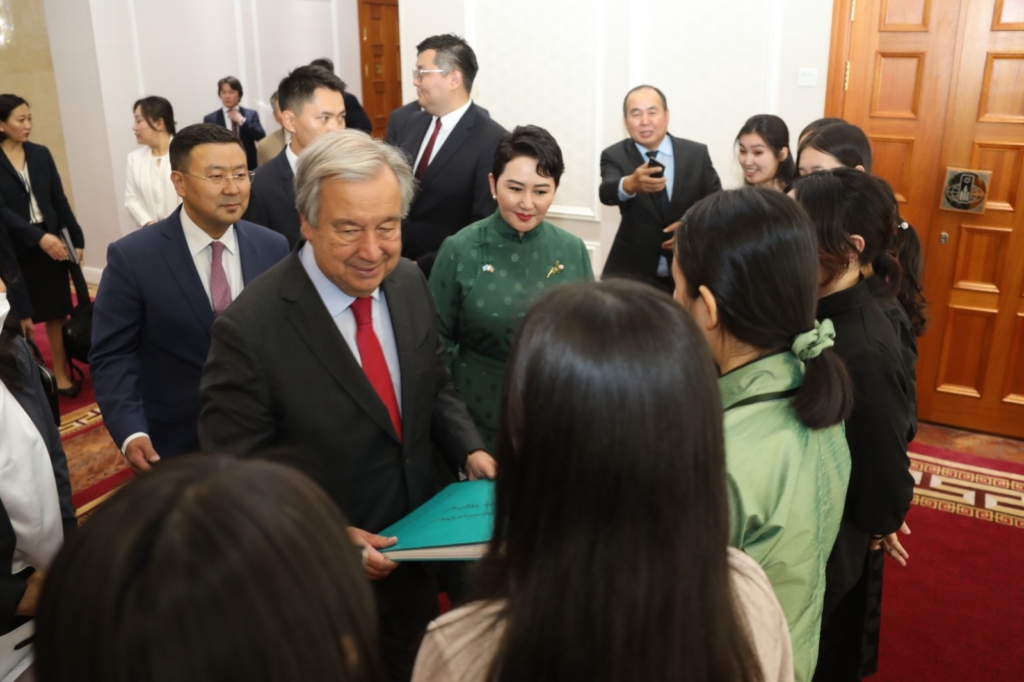 Today, 12 children representing the campaign participants presented the original copy of the UN Charter, written in Mongolian script, as a gift to the United Nations, along with a booklet about the national campaign itself, to the UN Secretary-General Mr. Antonio Guterres at the Ministry of Foreign Affairs of Mongolia.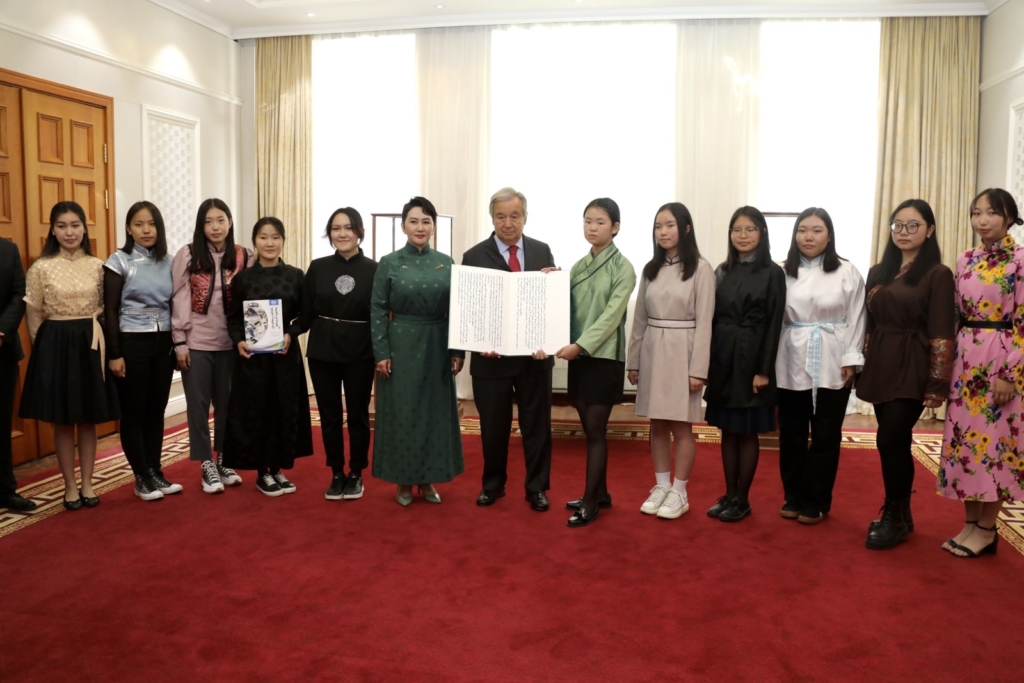 Foreign Minister Ms.Battsetseg Batmunkh in her remarks noted that this event demonstrates passionate love of the future generation for their traditional script, handed down by their ancestors, and testifies their sincere desire to continue to promote the use of Mongolian script nationally.