The 7th meeting of the Trade and Investment Joint Committee between Mongolia and the United States took place in Ulaanbaatar on August 29, 2023. Co-chaired by Amarsaikhan Sainbuyan, Deputy Prime Minister of Mongolia, and Terrence J. McCartin, Assistant U.S. Trade Representative, the meeting welcomed representatives from relevant ministries and agencies of both nations.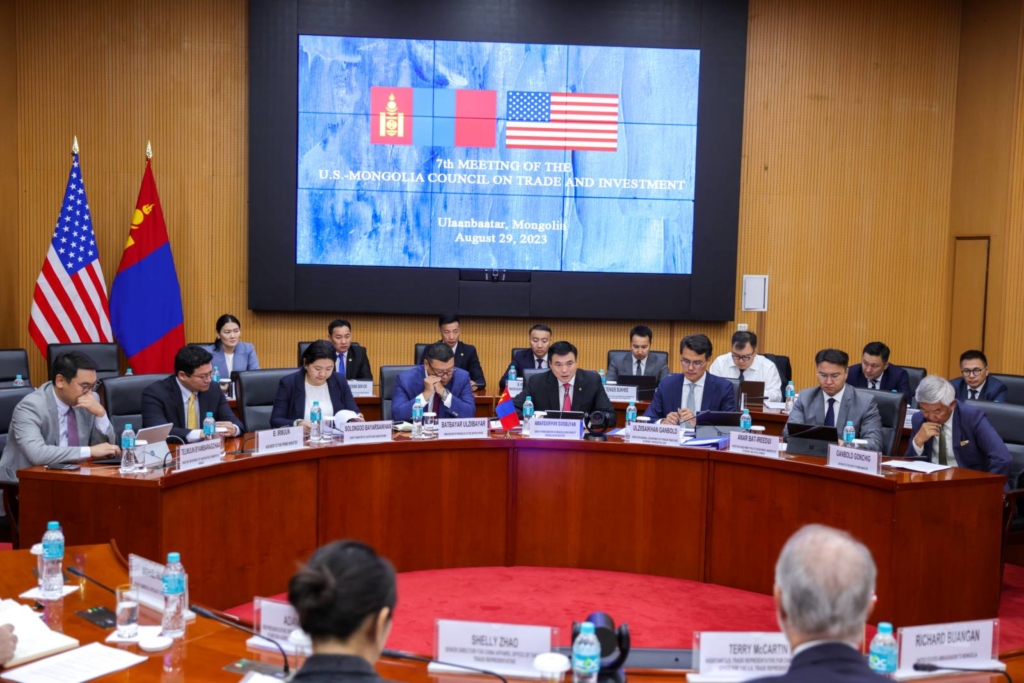 The parties discussed a spectrum of bilateral trade and investment matters, including the implementation of the transparency agreement, economic diversification of Mongolia, e-commerce, the investment climate, and fostering regional economic cooperation.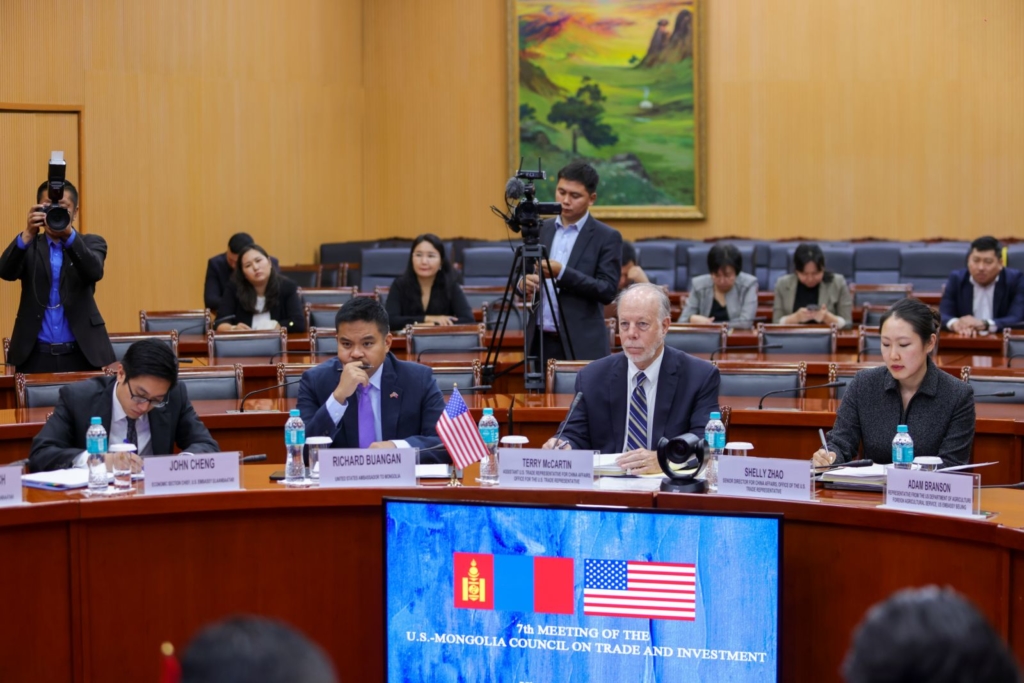 The next TIFA meeting will be held in 2024, in Washington D.C.