The third meeting of the Mongolia-Canada Joint Agriculture Committee was held on November 30, 2021, in Ottawa. Mr. G. Batsuuri, Deputy Minister of Food, Agriculture and Light Industry of Mongolia, led the Mongolian delegation, and Ms. Kathleen Donohue, Acting Assistance Deputy Minister for Agriculture and Agri-Food Canada, led the Canadian delegation.
Within the framework of the Mongolia-Canada Roadmap for Comprehensive Partnership, the two sides exchanged views on cooperation opportunities in the agriculture and livestock sector and agreed to release the joint minutes of the Committee.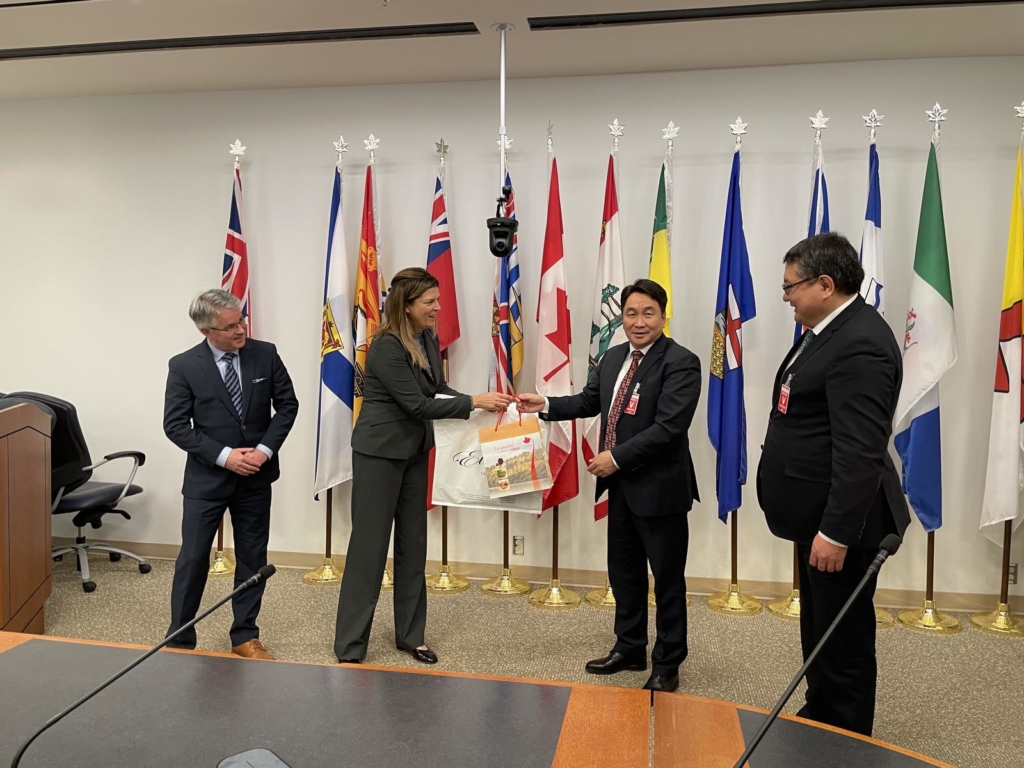 Deputy Minister G. Batsuuri and the Mongolian delegation met with officials of the provinces of Manitoba and Saskatchewan and participated in the annual Canadian Western Agribition.
Mongolia and Canada signed the Memorandum of Understanding on Agriculture and Related Fields in 2010. The Joint Agriculture Committee has been convening every two years since 2017.