The second Political dialogue between Mongolia and the European Union was held on October 7th, 2022 in Brussels.
The dialogue was co-chaired by H.E. Mr. Munkhjin Batsumber, Deputy Minister of Foreign Affairs and Mr. Enrique Mora, Deputy Secretary General for Political Affairs of the European External Action Services.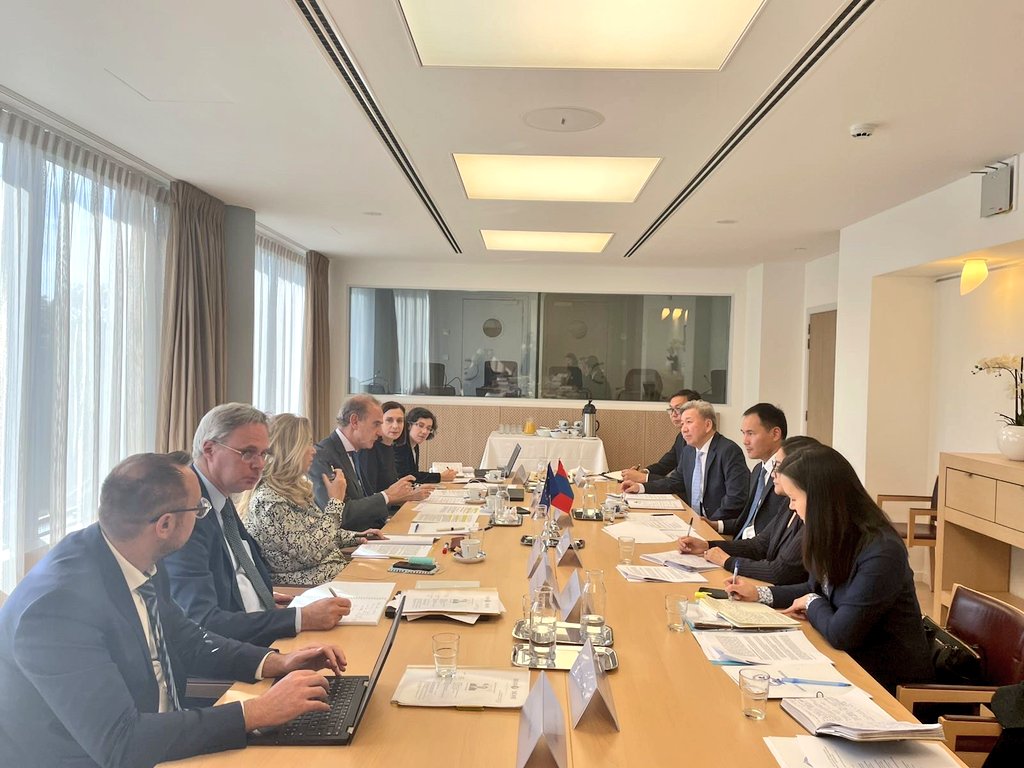 During the dialogue, the parties expressed their views on regional and international issues of mutual interest and discussed the issues relating to current global challenges such as climate change and energy crisis.
The Political dialogue is an important mechanism for the effective implementation of the "Partnership and Cooperation Agreement between Mongolia and the European Union, and the parties agreed to hold the next dialogue in 2023 in Ulaanbaatar.