The President of Mongolia Ukhnaa Khurelsukh delivered a statement at the General Debate of the 76th session of the United Nations General Assembly in New York, on September 22, 2021.
In his statement, President U. Khurelsukh shared Mongolia's views on global peace, security, sustainable development, good governance, economy, society and health, particularly fighting and mitigating the challenges and impacts of COVID-19 pandemic.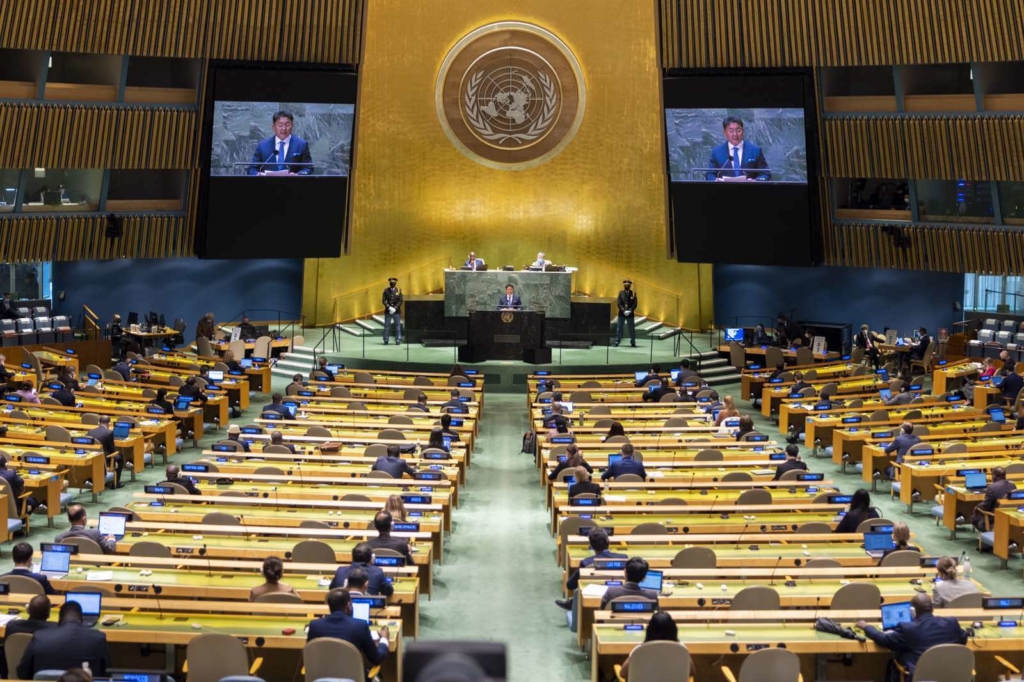 President U. Khurelsukh stressed that Mongolia's accession to the United Nations in 1961 and ensuring the country's independence and sovereignty, and becoming a full member in the world community was an important milestone in its history. He further reaffirmed that Mongolia as an active member of the United Nations is committed to continue its contribution towards promoting international peace and security, fostering green development, combating climate change and achieving the Sustainable Development Goals.
The President also announced his initiative to make September 2, the day, when devastating World War II, that took the lives of millions, had ended, as an international day to commemorate "Humanity's Victory Over War" and called on member states to support it.
Speaking about climate change, the President called to combine the fight against climate change with achievements of the modern science and technology as well as best practices and the traditional experiences, drawing lessons from the Mongolian traditional "nomadic civilization" to respect and treat the nature deferentially. In this context, he noted that Mongolia has launched a campaign to plant billions of trees by 2030.
The full speech can be found at the following link.
https://www.unmultimedia.org/avlibrary/asset/2656/2656880/