The Mongolian Embassy in France has organized a public day on Saturday 17 September 2022 on the occasion of the celebration of the European Heritage Days and introduced the history, culture, heritage and national identities of Mongolia to the public.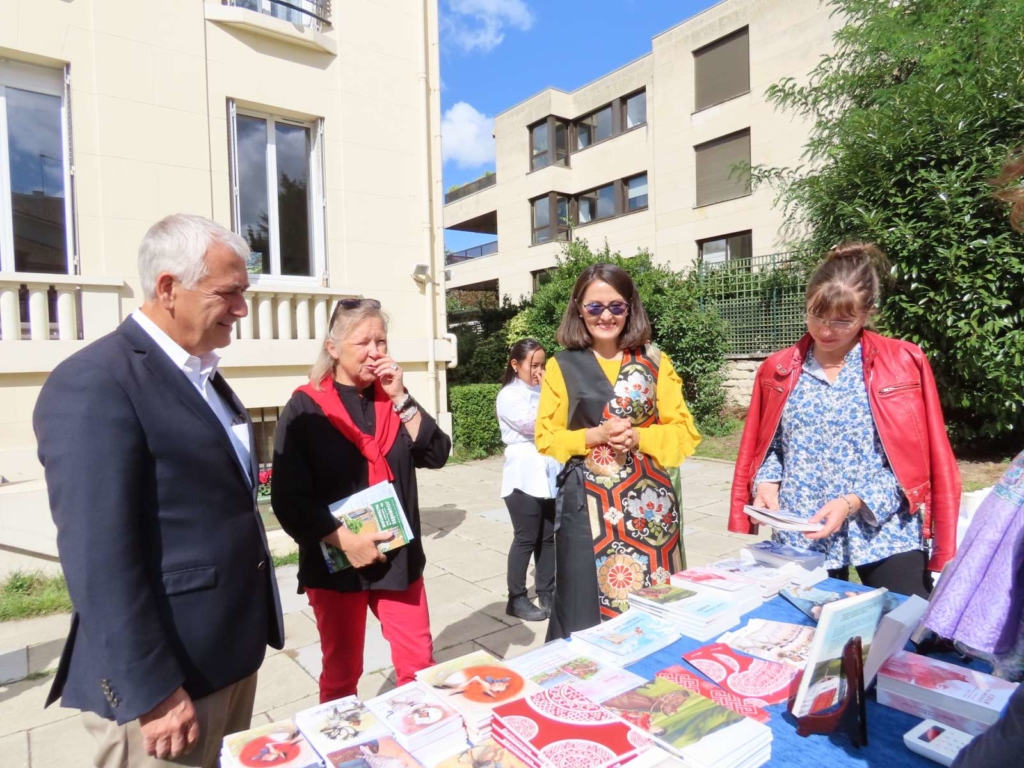 The Embassy of Mongolia has cooperated closely with the Mayor's Office of Boulogne-Billancourt City where the Embassy locates. The open day the Embassy has included in the visiting sites programmes of Boulogne-Billancourt City.
Rich programmes such as introductions to the history between Mongolia and France, the Great Chiggis Khaan, Guillaume de Rubrouck, Kharakhorum, the Mongolian heritages inscribed by UNESCO, videos on Mongolia, photos and paintings of Mongolian ethnicity, culture, arts and nature, exhibits of Mongolian costumes, accessories, food culture treats, mongol ger and its associated items, calligraphy paintings were  introduced on the day. The visitors most liked the piano music of the State Honoured Artist, Sharav Byambasuren 'I want to go to the bright horizon', played by Kh.Ider.
The Borealia boutique which is specialised on introducing the Mongolian literature to French readers have also joined the open day and introduced the latest editions of modern Mongolian literatures and poems to the public.
The total of 150 visitors from Paris and neighbouring cities including Boulogne-Billancourt have visited the Embassy on the open day.
The European Heritages Days are widely celebrated in Europe since 1985 and  many organizations open their doors to the public to introduce their actions and policies on heritage protection.