The Ministry of Foreign Affairs of Mongolia and the United States Department of State held the 15th round of the Annual Bilateral Consultations and the fist Strategic Dialogue on August 24, 2022, in Ulaanbaatar, Mongolia.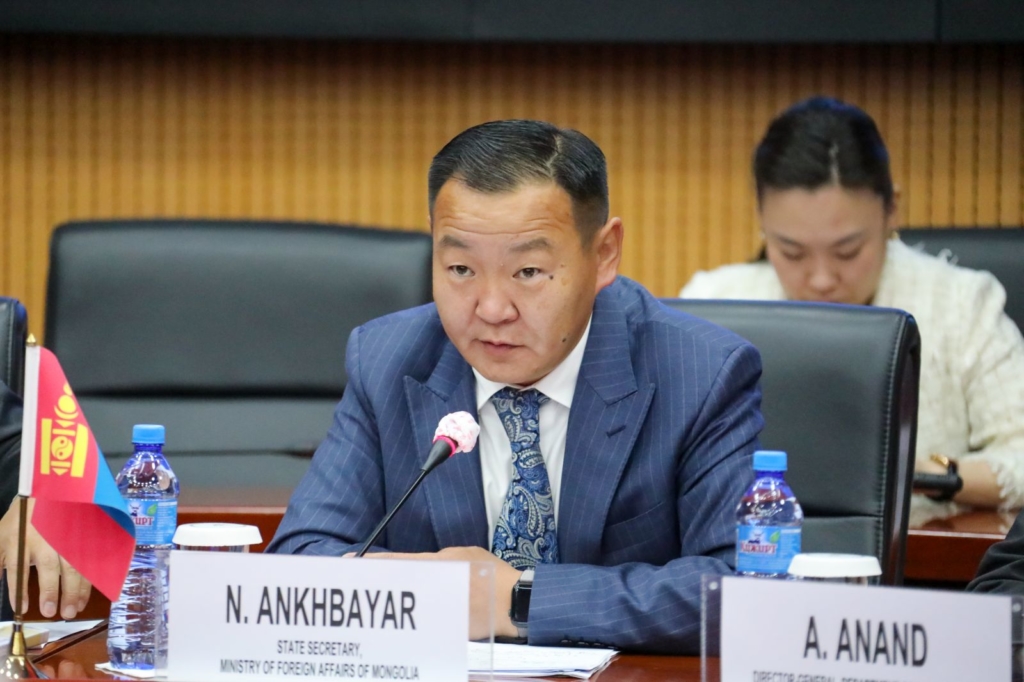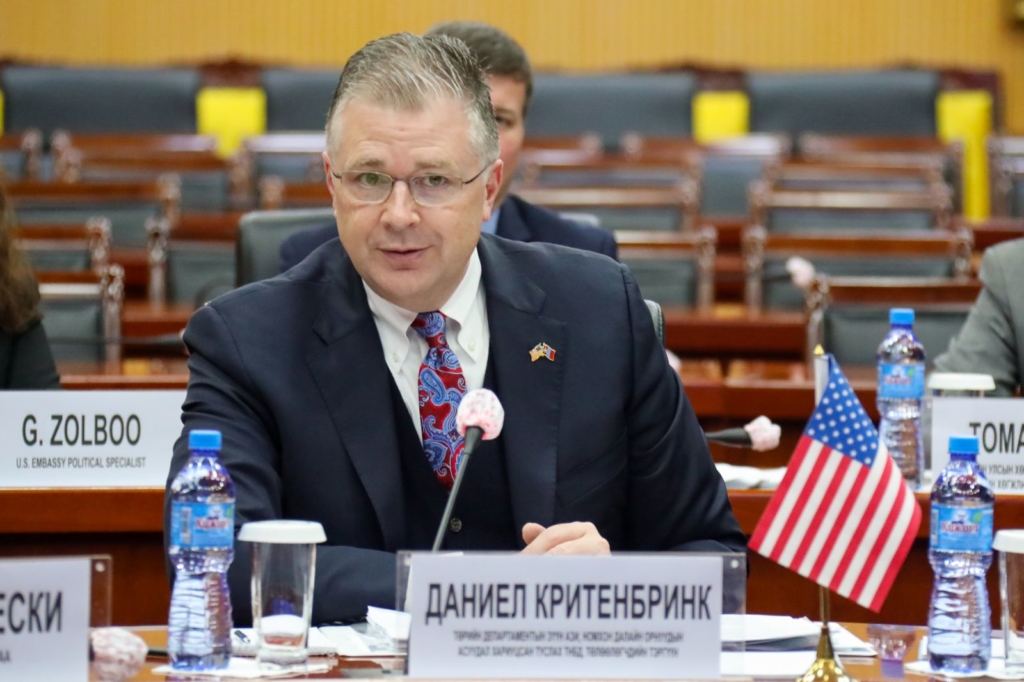 The Mongolian side was led by Mr. N.Ankhbayar, State Secretary of the Ministry of Foreign Affairs and the U.S. side was headed by Mr. Daniel J. Kritenbrink, Assistant Secretary of State for East Asian and Pacific Affairs. Over 40 representatives from more than 10 government organizations from both countries attended the dialogue.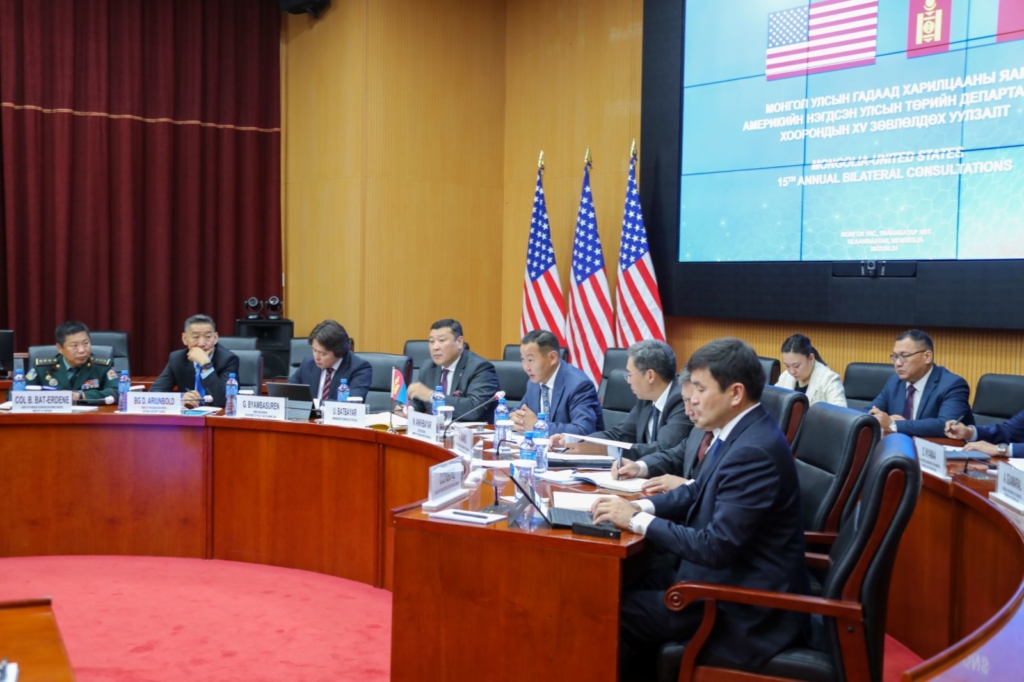 The consultations carried special importance as it was held during the 35th anniversary year of the establishment of diplomatic relations between the two countries. The meeting was organized into four thematic sessions which covered strategic dialogue, political, trade, economic and development cooperation, as well as people-to-people ties, cultural cooperation and U.S. assistance to Mongolia.
As part of these dialogues, both sides discussed the current state and prospects of bilateral political, trade, economic, and defense cooperation, and exchanged insights on some matters of regional and multilateral development.
During the discussions the two sides exchanged views on a wide range of issues, including further strengthening of Mongolia-United States Strategic Partnership, deepening economic cooperation, working together on a post-pandemic economic recovery, and  organizing high-level mutual visits.
The Mongolian side shared updates on the latest political and socio-economic developments, as well as on measures aimed at recovering the economy, the government's long-term development policy "Vision 2050" and the medium-term program "New Recovery Policy". In particular, briefed about the measures taken by the government to attract foreign investors and restoring investor confidence and reaffirmed that the United States is Mongolia's important Third Neighbor, and reiterated its desire to expand and strengthen all-around cooperation with the U.S.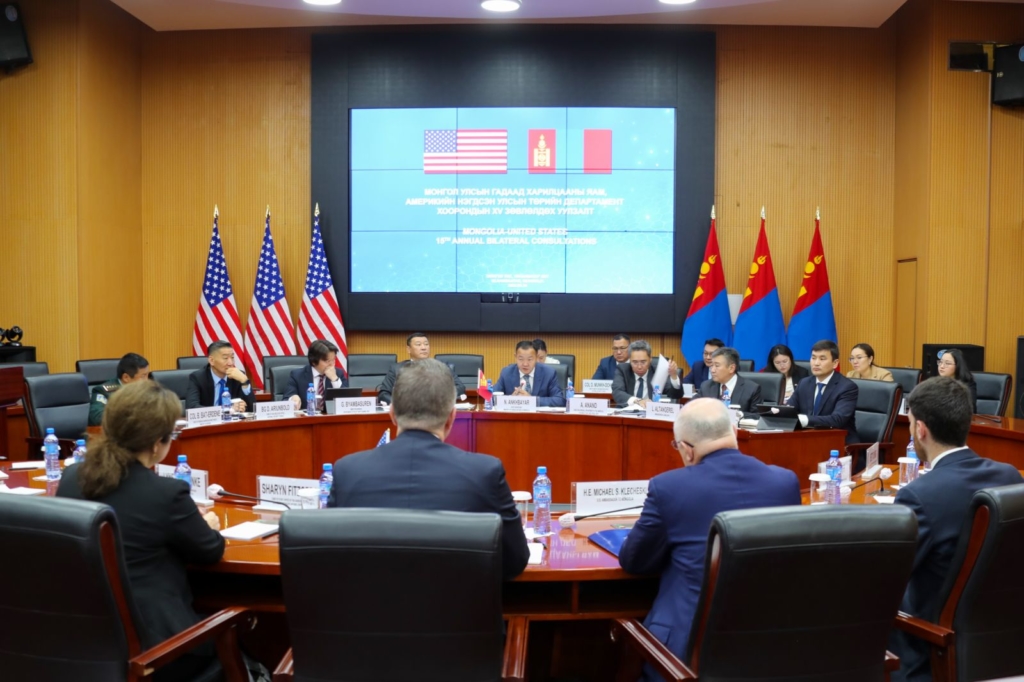 The United States expressed its commitment to Mongolia's stable, strong democratic system with a flourishing economy. The two sides agreed upon several areas of further cooperation. For instance, the parties agreed to establish a bilateral Open Skies air transport agreement which will allow direct flights between Mongolia and the United States and ensure the implementation of the Millennium Challenge Corporation Water Compact.
Assistant Secretary Daniel Kritenbrink highlighted that the United States attaches high importance to its strategic partnership with Mongolia. He underscored that Mongolia-U.S. relations have been successfully developing in all areas of cooperation over the last 30 years, and noted that there are ample potentials to further deepen the relations.
Following the meeting, the two sides issued a joint statement and agreed to hold Mongolia-US-Japan trilateral meeting, Mongolia-U.S. Economic Policy Dialogue, as well as the bilateral TIFA talks in the near future.