Within the scope of the official visit by the Foreign Minister B.Battsetseg to Australia, the Cultural Envoy of Mongolia – Morin Khuur Ensemble performed their inaugural concert "Beautiful Mongolia" at the world-renowned Sydney Opera House on 14 September 2023.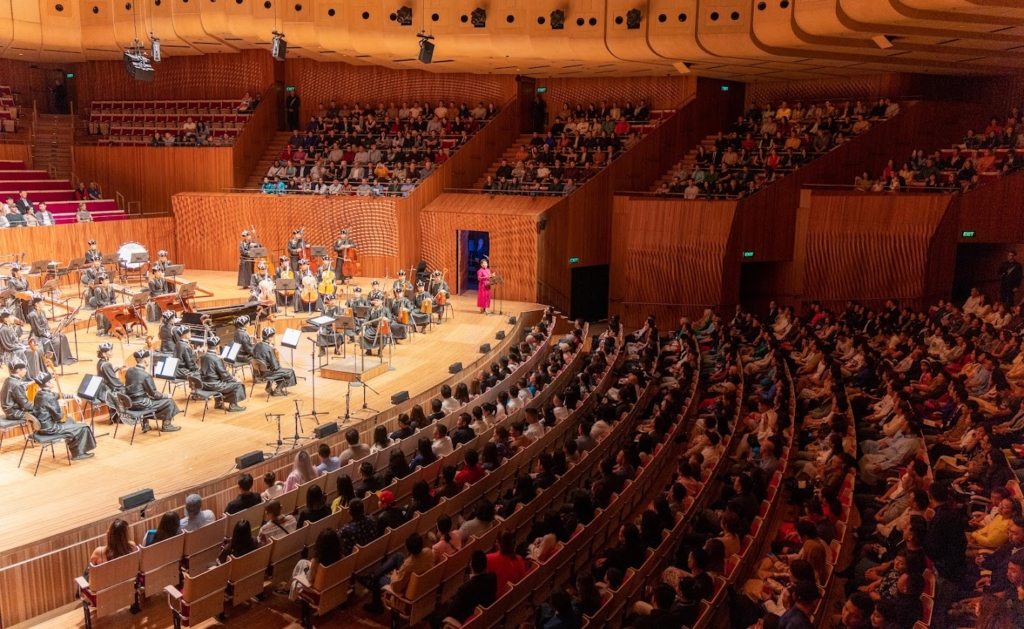 The opening remarks were delivered by Foreign Minister B.Battsetseg along with President of the New South Wales Legislative Council the Honorable Ben Franklin and First Assistance Secretary of the Department of Foreign Affairs and Trade of Australia Mr Gary Cowan. More than 2200 guests attended the concert including Her Excellency the Honorable Margaret Beazley, Governor of New South Wales, representatives of the Australian Government and businesses, Heads of Diplomatic Corps in Australia as well as representatives of Mongolian associations and non-governmental organizations.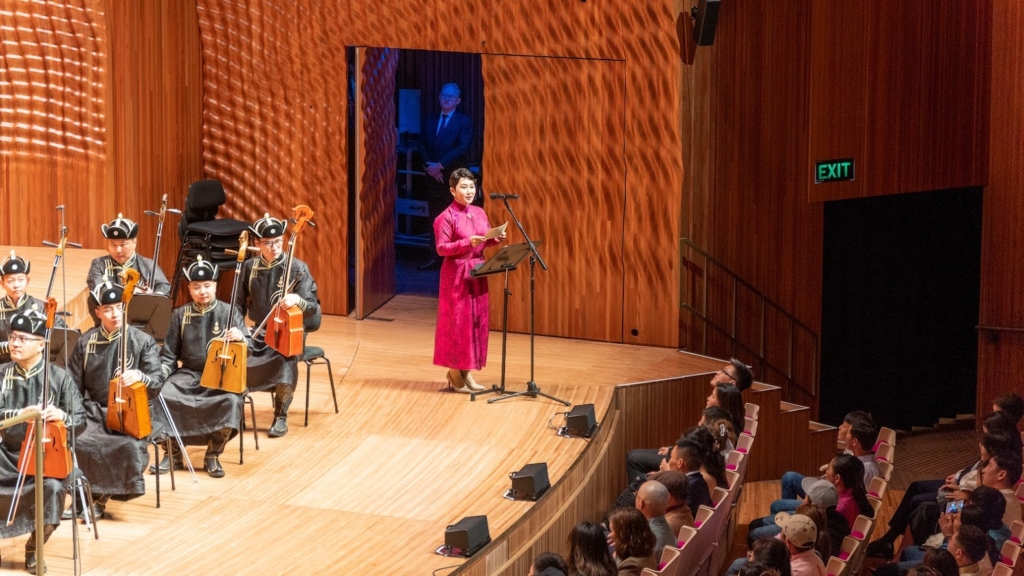 In her opening remarks, Foreign Minister B.Battsetseg highlighted that Mongolia-Australia relations and cooperation are successfully expanding and developing in many fields such as education and culture within the Expanded Partnership and people-to-people ties are being further strengthened. The Minister also invited Australian tourists to visit beautiful Mongolia and experience its rich history, culture and traditions within the "Welcome to Mongolia" campaign.
The Morin Khuur Ensemble performed over 20 national, folk and classical pieces from its rich repertoire on the iconic stage of the Sydney Opera House and received rapturous applause from the audience. With this performance, the Morin Khuur Ensemble went down into history books as the very first Mongolian artists to perform at the Sydney Opera House.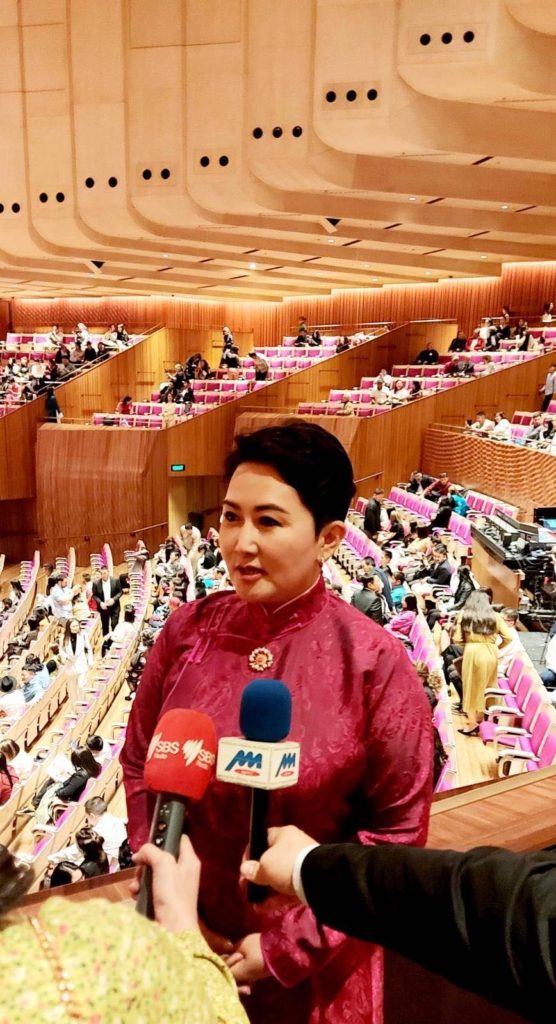 The Sydney Opera House, a UNESCO World Heritage Site, stands as a distinctive architectural symbol of modern Australia. It serves as Australia's most renowned and most visited cultural center and a sightseeing, welcoming over 11 million visitors and hosting more than 1,800 events annually.
The Ministry of Foreign Affairs is actively engaged in developing cultural cooperation with countries worldwide and promoting Mongolian culture and history through the comprehensive "Values of the Mongolian Nation" campaign. Over its 31-year history, the Morin Khuur Ensemble has performed more than 650 concerts in over 30 countries. The Ministry of Foreign Affairs of Mongolia through its diplomatic missions abroad has enabled opportunities for our artists to showcase their talents on renowned global stages including Japan's NHK Hall and the Sydney Opera House. The preparations are in full swing for their next performances to be held at historical landmarks in Paris and Nantes.