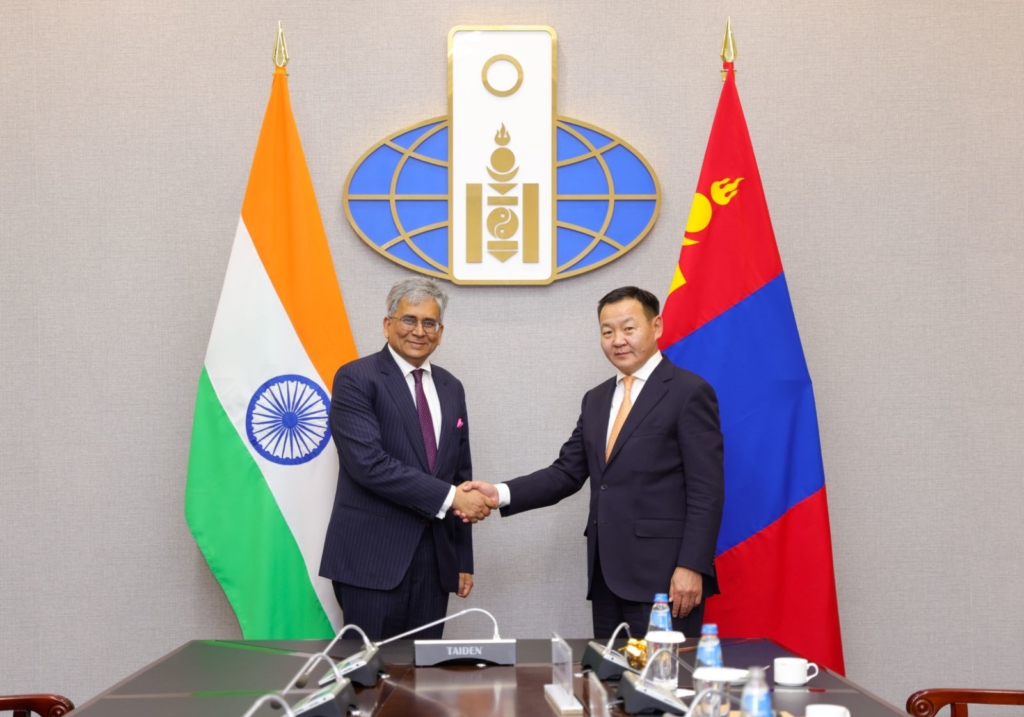 The 4th Consultative Meeting between the Ministry of Foreign Affairs of Mongolia and Ministry of External Affairs of the Republic of India was held on 12 September 2023 in Ulaanbaatar. The Consultative Meeting was co-chaired by H.E. Mr Ankhbayar Nyamdorj, State Secretary of the Ministry of Foreign Affairs and H.E Saurabh Kumar, Secretary of the Ministry of External Affairs of India.
During the meeting, the sides exchanged views on strengthening the Mongolia-India Strategic Partnership, implementing high-level visits, deepening and developing the economic cooperation as well as advancing the flagship projects including Oil Refinery, Mongolia-India Friendship School and Mongolia-India Information Technology Education and Outsourcing Center.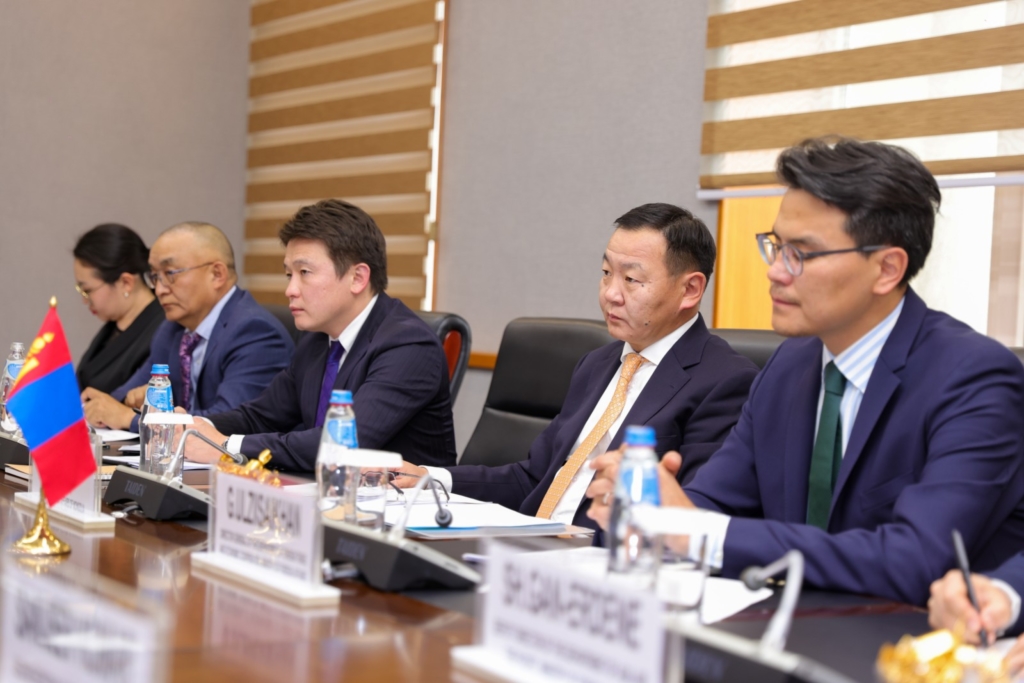 State Secretary N.Ankhbayar underscored that Mongolia attaches great importance to the Strategic Partnership with India, a spiritual neighbor and an important regional partner, and expressed his willingness to further enrich the bilateral relations and cooperation in areas such as mining, agriculture and health as well as increase trade turnover between the two countries.
The sides expressed their satisfaction with the existing cooperation in the security, defense, culture and education fields and agreed to export coking coal to India, advance the joint bilateral projects and train Mongolian professionals in India specializing in law, road and transport, communications and information technology.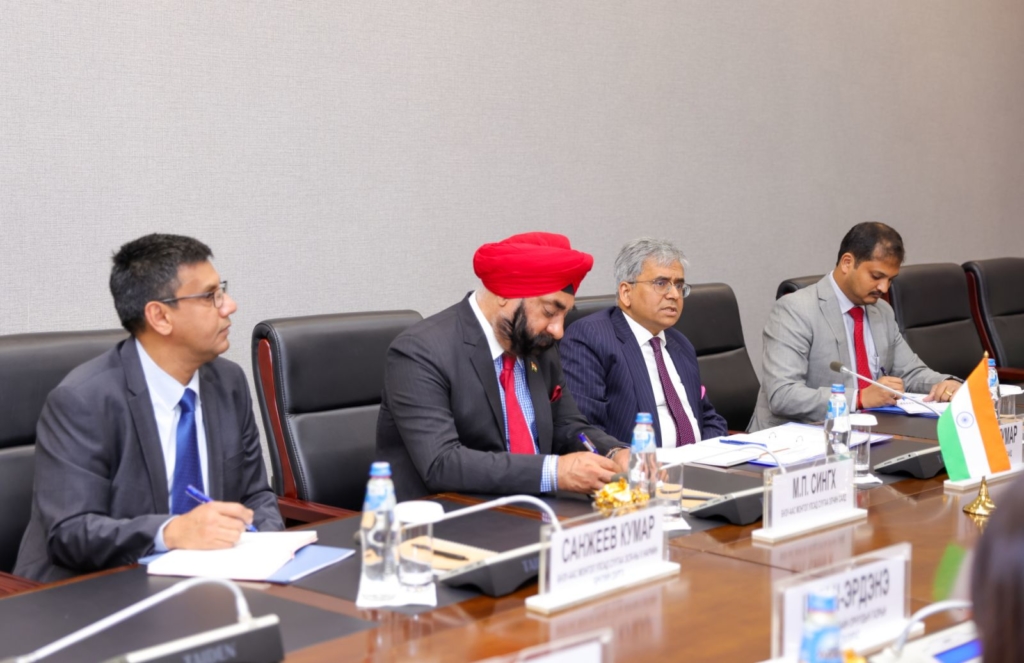 Also, both sides reconfirmed their commitment to advance the construction of the Oil Refinery and continue working closely to meet the deadlines of completing the project.