The Tenth Mongolia-Canada Intergovernmental Roundtable Meeting was held on November 9, 2023 in Ulaanbaatar, Mongolia. The meeting was jointly chaired by H.E. Mr. Amarsaikhan Sainbuyan, MP, Deputy Prime Minister of Mongolia and The Honourable Weldon Epp, Assistant Deputy Minister (Indo-Pacific), Global Affairs Canada.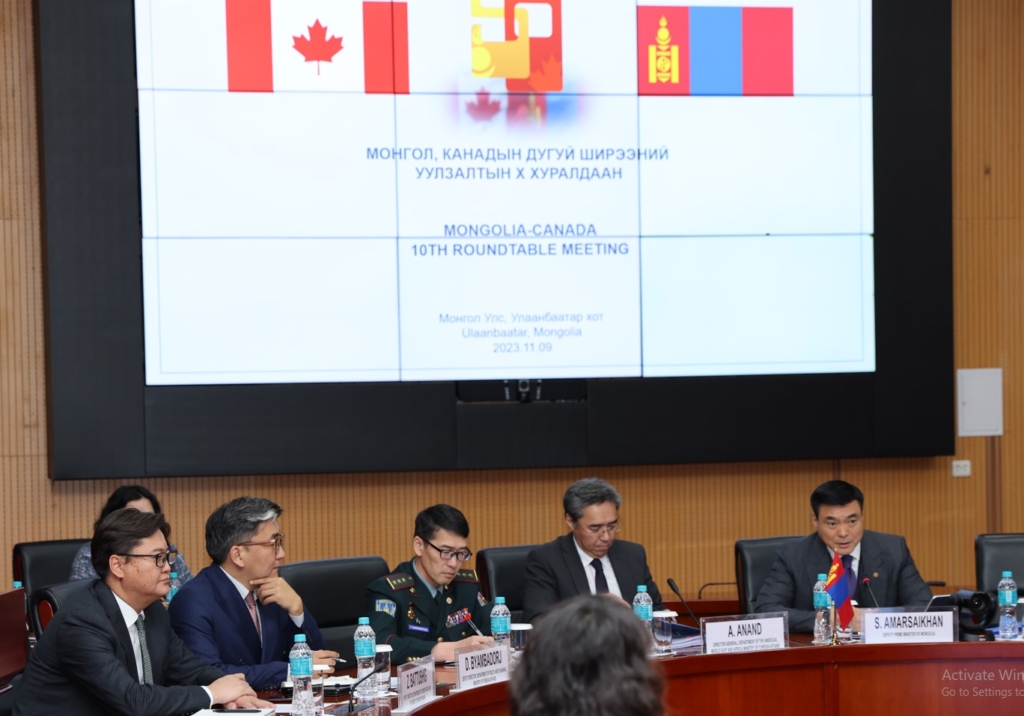 The sides have initiated the meeting by congratulatory remarks on the occasion of 50th anniversary of relationship between Mongolia and Canada.
The two parties during the meeting exchanged views on bilateral relations including commercial partnership, global and regional issues of mutual interests, and expressed their shared desire to further enhance the political relations, people-to-people ties while continuing the close cooperation within the United Nations systems and other international organizations. The sides also acknowledged excelled cooperation in the international stage, on issues such as regional stability, human rights, climate change, gender equality, and peacekeeping.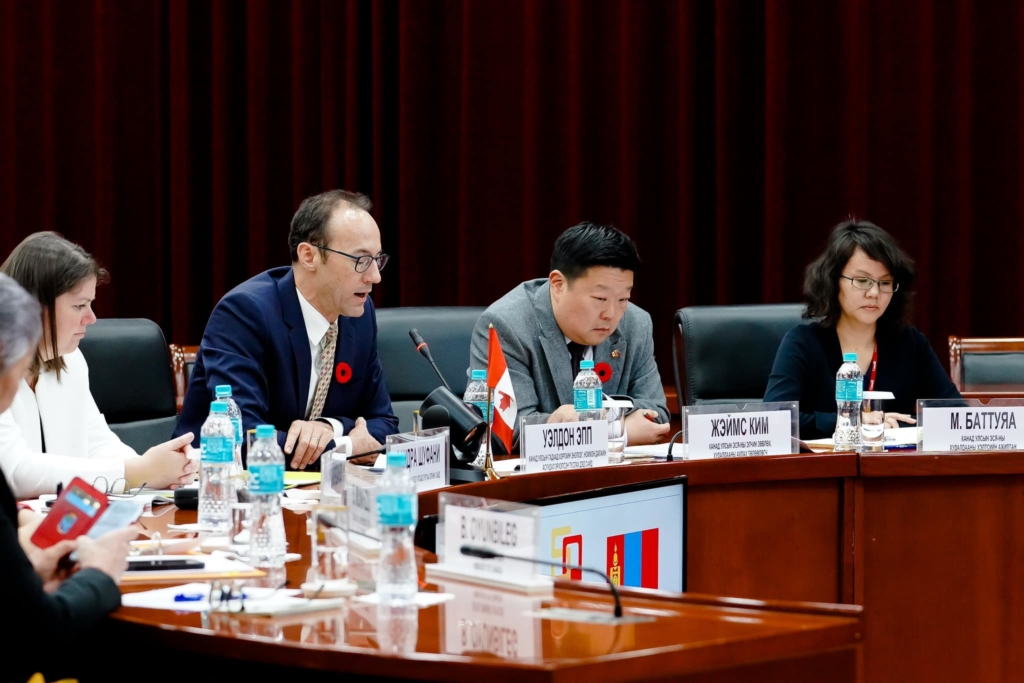 The two countries agreed to further promote bilateral trade and commercial relations based on Mongolia's improving legal investment environment during the meeting.
The Mongolian side expressed its appreciation to Canada for its long-term commitment and support in Mongolia's development through promoting good and inclusive governance; and its assistance in improving natural resource management, gender equality issues and transparent judiciary system.
The Canadian side reaffirmed its commitment to continue supporting Mongolia's progress in meeting its SDGs, climate change commitments and achieving tangible results through Canada's Development Assistance Programs with a focus on good governance, women empowerment, environmental sustainability and climate-smart agriculture.
The two sides discussed opportunities to diversify towards a more comprehensive relationship moving forward.
Canada has invited the Mongolian delegates to the Eleventh Mongolia-Canada Roundtable Meeting to be held in Ottawa in 2025.