The People's Friendship University of Russia, which has the largest number of international students among Russian universities, hosted on May 14, 2022 the traditional "Southwest Planet" festival to promote the culture of different countries to the inhabitants of the southwestern district of Moscow.
This event acquaints the audience in one day with countries of five continents. Mongolian students from the People's Friendship University of Russia actively participated in promoting their national cultural heritage in a specifically designed pavilion.
In addition, a Mongolian student dance troupe from the People's Friendship University of Russia participated at the Festival's concert with the dance performance entitled "Mongolian Girl".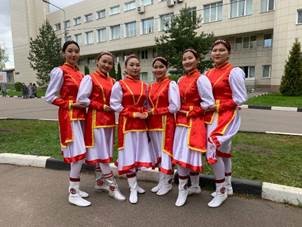 The university has a student council that unites students from 160 countries. During this 34th festival, students from 64 countries participated in the exhibition and those from 52 countries performed at the concert.
The representatives of the Embassy of Mongolia in the Russian Federation attended the event.