Mr. Ankhbayar Nyamdorj, State Secretary of the Ministry of Foreign Affairs of Mongolia, met with Ambassador-designates of the Republic of South Africa, Federative Republic of Brazil, Arab Republic of Egypt, Republic of Guatemala, Republic of Uzbekistan, Republic of Cyprus, Republic of the Union of Myanmar, Federal Democratic Republic of Nepal, Republic of Serbia, Kingdom of Sweden, Islamic Republic of Iran and received the copies of their Letters of Credence on 15 November 2023.
During the meetings, the State Secretary and Ambassadors exchanged views on strengthening the bilateral relations and cooperation and expressed their interest in promoting mutually beneficial cooperation in implementing major objectives on the long and mid-term development policy documents carried out by the Government of Mongolia.
​Also, both sides agreed to strengthen the cooperation at the multilateral fora including the UN and other international organizations.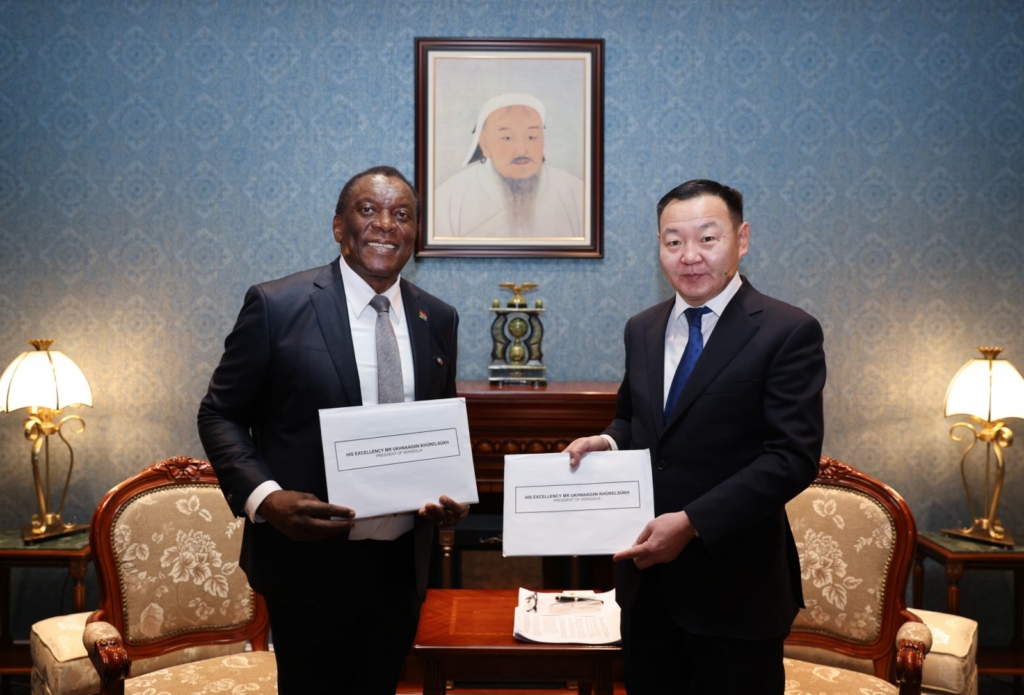 Ambassador-designate of the Republic of South Africa H.E. Dr. Siyabonga Cyprian Cwele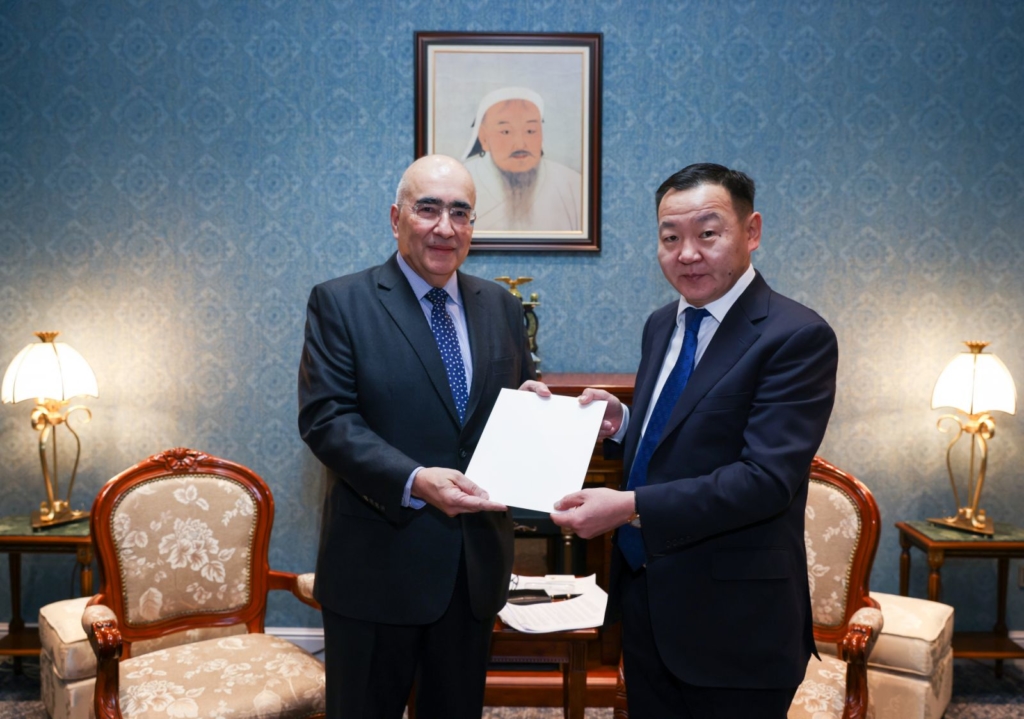 Ambassador-designate of the Federative Republic of Brazil H.E. Mr. Marcos Bezerra Abbott Galvão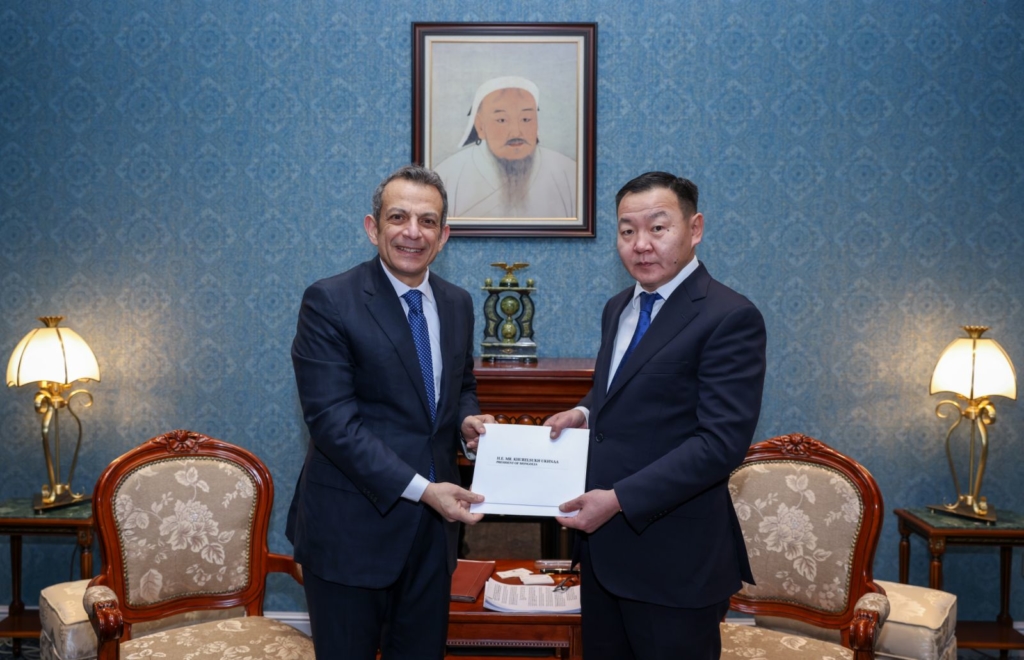 Ambassador-designate of the Arab Republic of Egypt H.E. Mr. Assem Mohamed Hanafi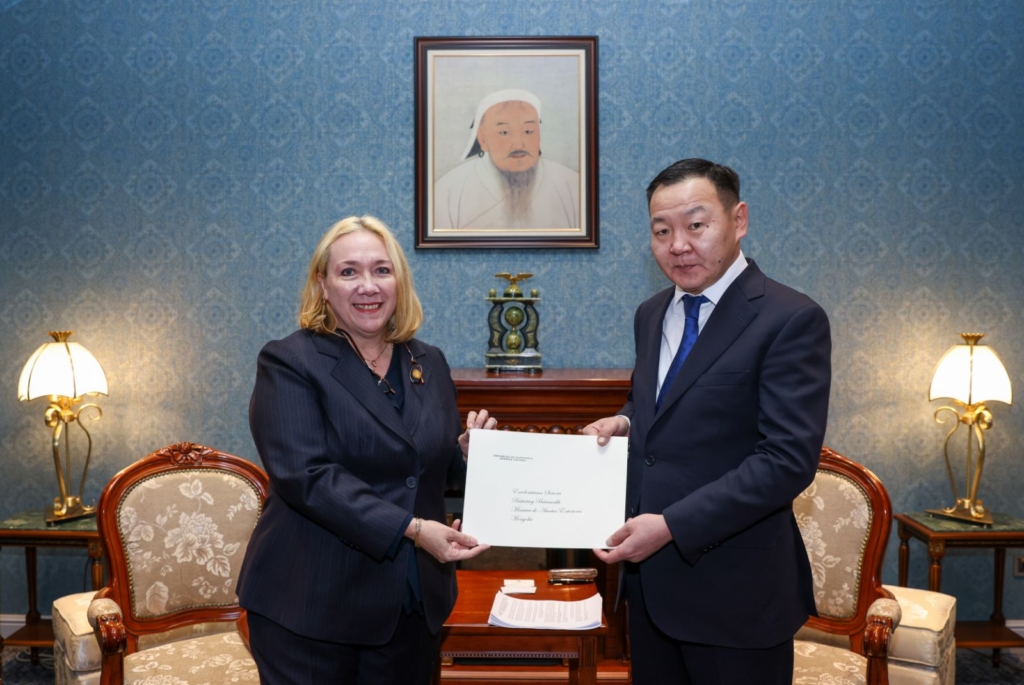 Ambassador-designate of the Republic of Guatemala H.E. Ms. Sara Angelina Solis Castaneda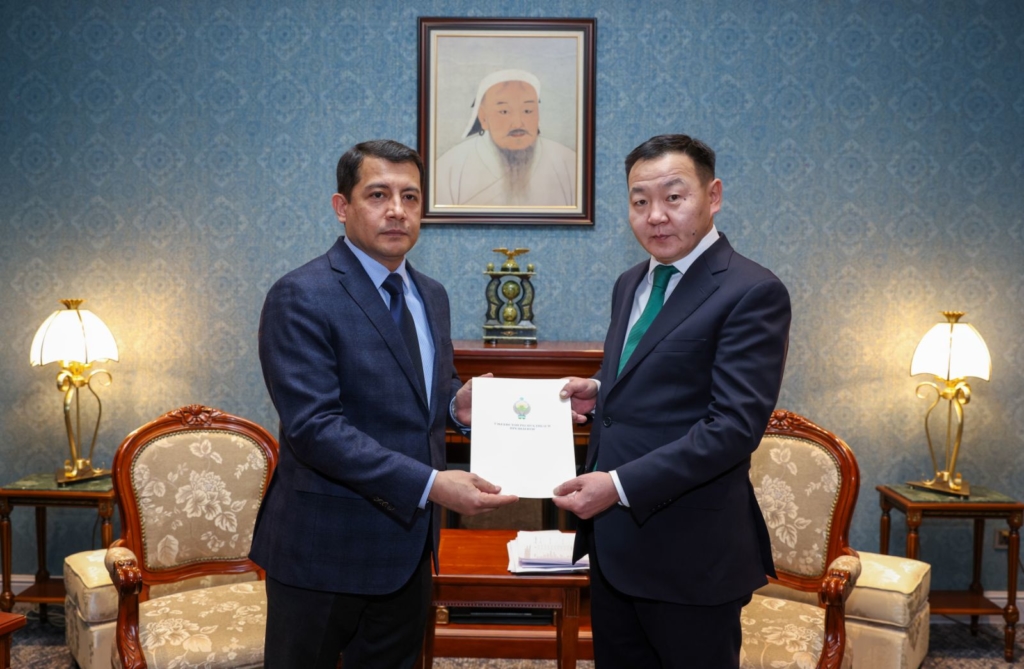 Ambassador-designate of the Republic of Uzbekistan H.E. Mr. Farhod Arziev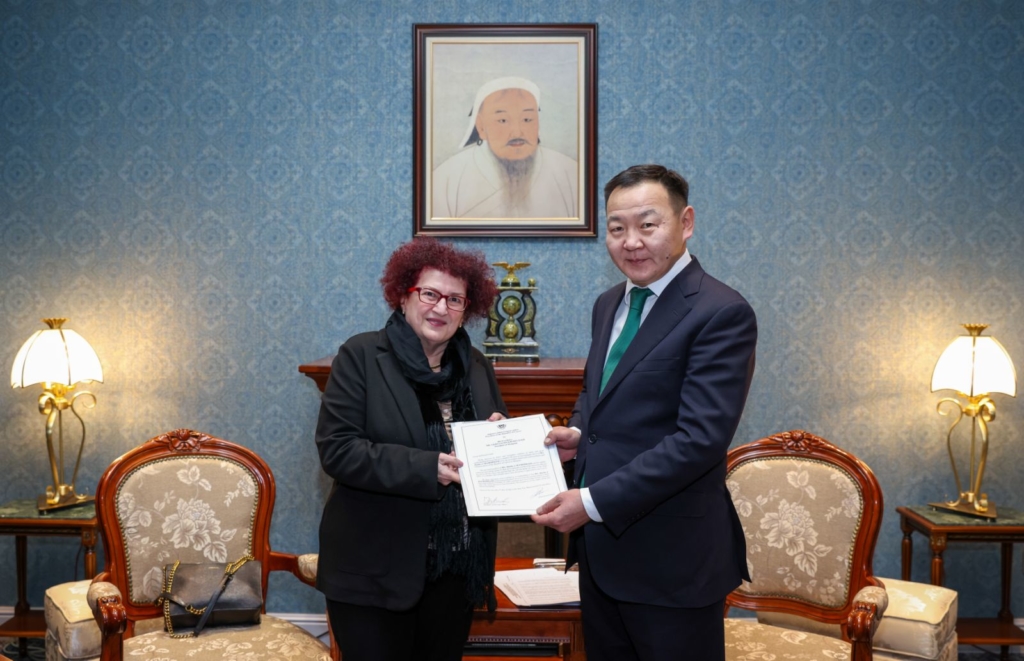 Ambassador-designate of the Republic of Cyprus H.E. Mrs. Martha A. Mavrommatis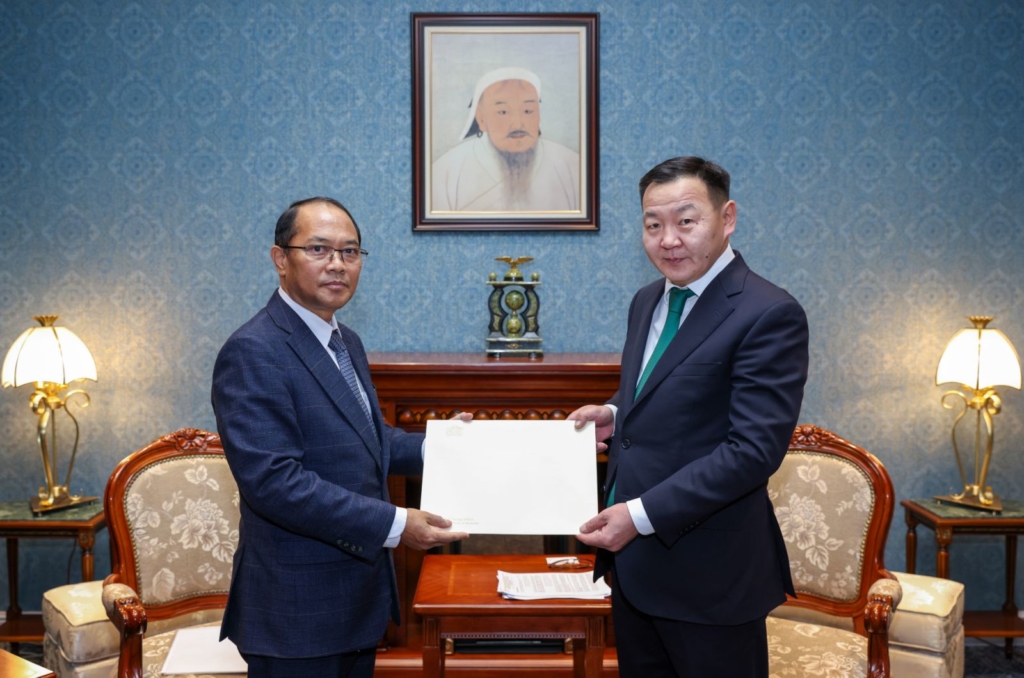 Ambassador-designate of the Republic of the Union of Myanmar H.E. Mr. U Tin Maung Swe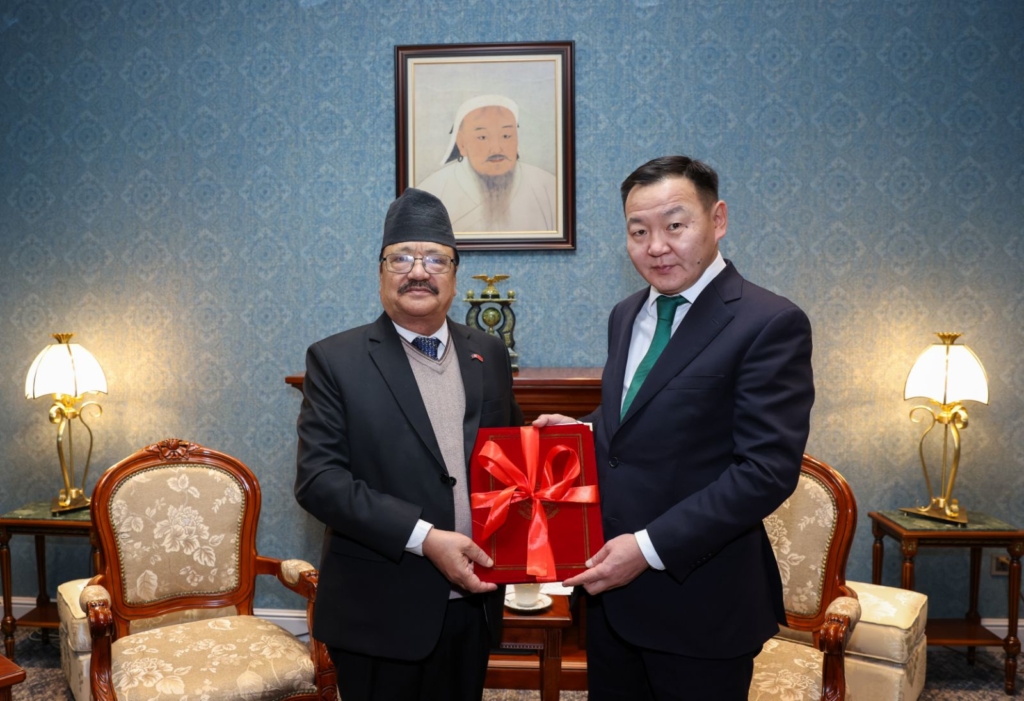 Ambassador-designate of the Federal Democratic Republic of Nepal H.E. Mr. Bishnu Pukar Shrestha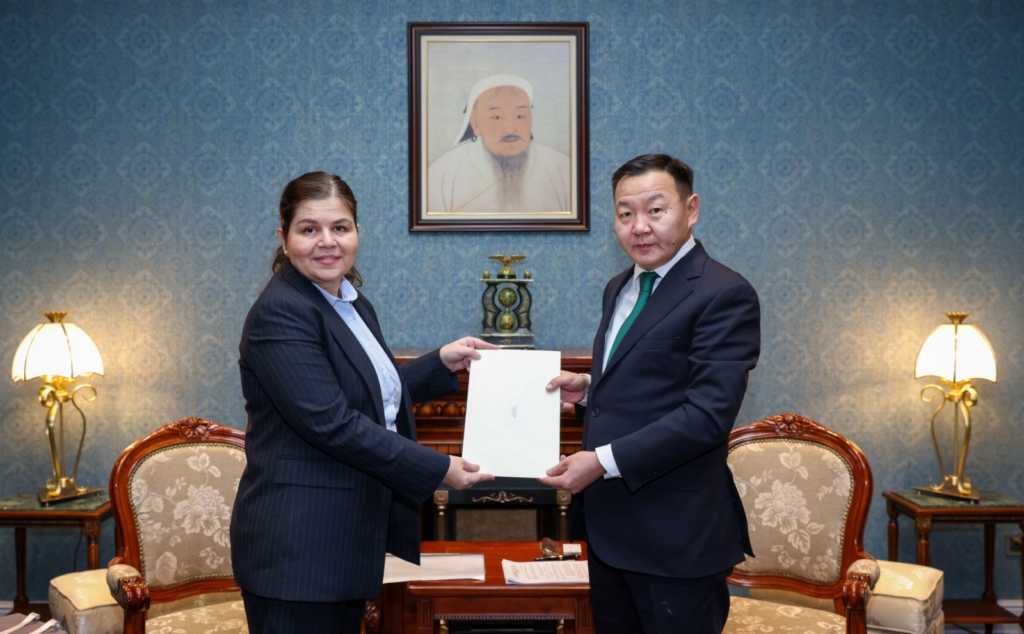 Ambassador-designate of the Republic of Serbia H.E. Mrs. Maja Stefanović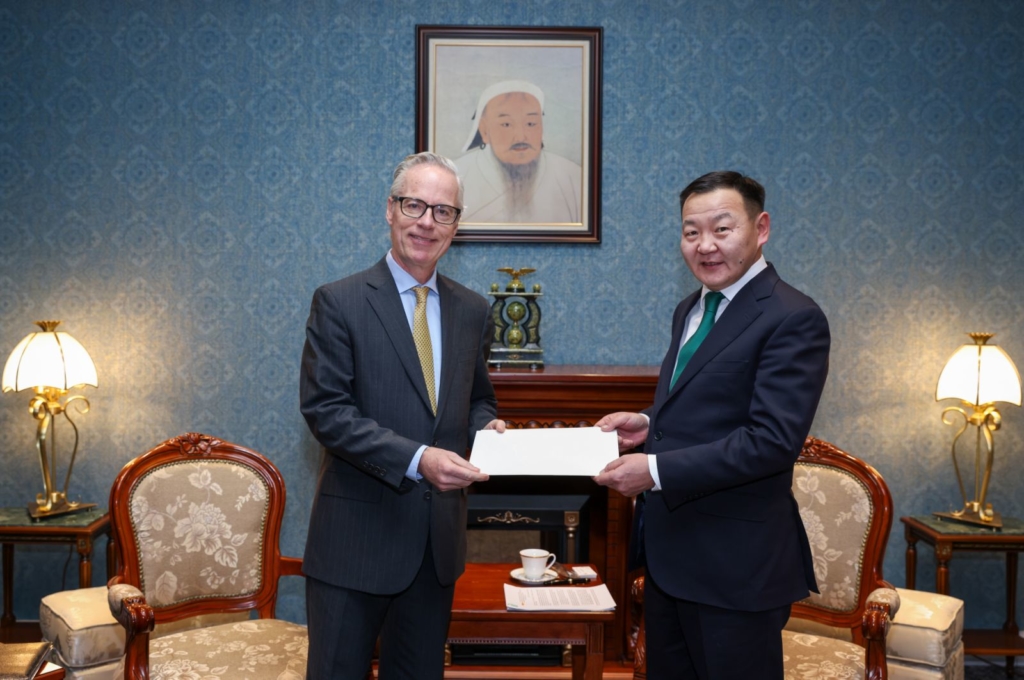 Ambassador-designate of the Kingdom of Sweden H.E. Mr. Per Augustsson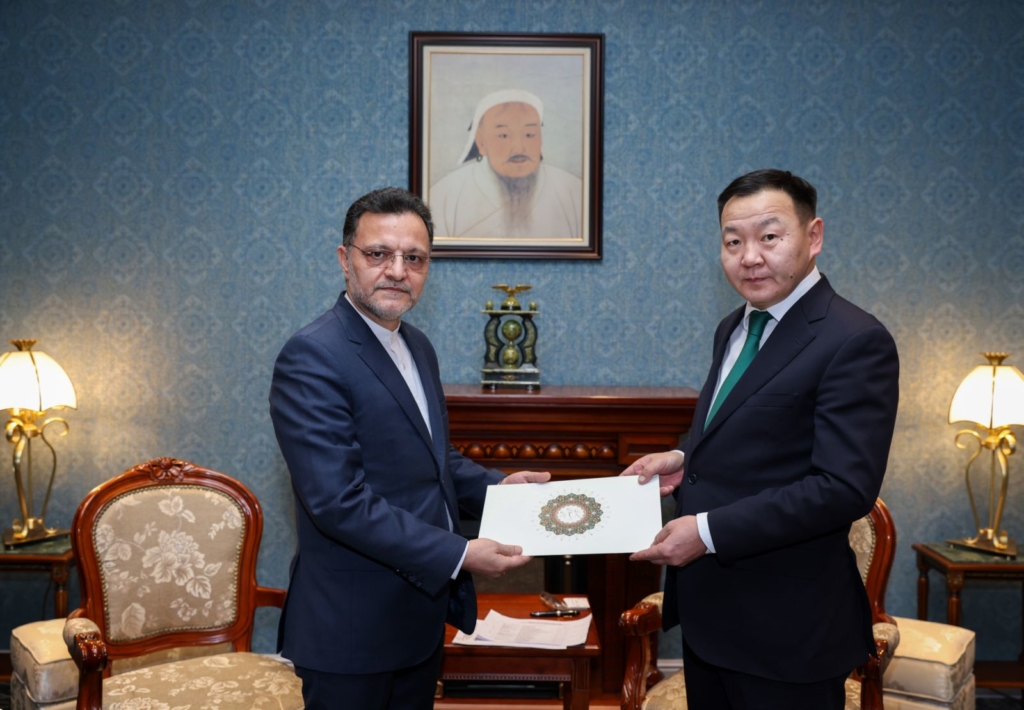 Ambassador-designate of the Islamic Republic of Iran H.E. Dr. Mohsen Bakhtiar