Mr. Ankhbayar Nyamdorj, State Secretary of the Ministry of Foreign Affairs of Mongolia, met with Ambassador-designates of the Republic of Malta and the People's Republic of Bangladesh and received the copies of their Letters of Credence on 13 November 2023.
During the meetings, the State Secretary and Ambassadors exchanged views on strengthening the bilateral relations and cooperation. For instance, the sides discussed on promoting mutually beneficial cooperation in implementing major objectives on the long and mid-term development policy documents carried out by the Government of Mongolia.
​Also, both sides agreed to contribute in resolving the pressing issues faced by the international community as well as strengthening the cooperation at the multilateral fora including the UN and other international organizations.
Ambassador-designate of the Republic of Malta H.E. Mr John Busuttil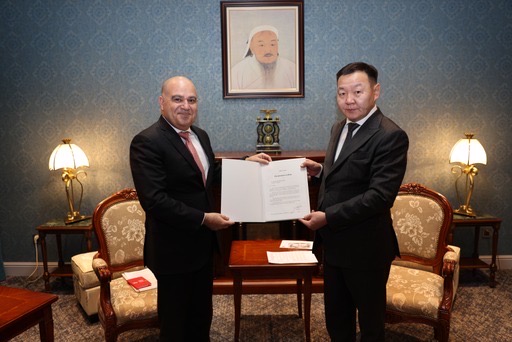 Ambassador-designate of the People's Republic of Bangladesh H.E. Mr Jashim Uddin