State Secretary of the Ministry of Foreign Affairs of Mongolia Mr. N. Ankhbayar met with Dr. Justine Coulson, the United Nations Population Fund (UNFPA) Representative to China and Country Director for UNFPA in Mongolia on 15 March, 2023.
State Secretary Mr. N. Ankhbayar expressed his gratitude to the UNFPA for its significant contribution made in assisting Mongolia with its development policy, including population growth and health, the reproductive health of girls and women, empowerment of  children and youth and the gender equality in Mongolia.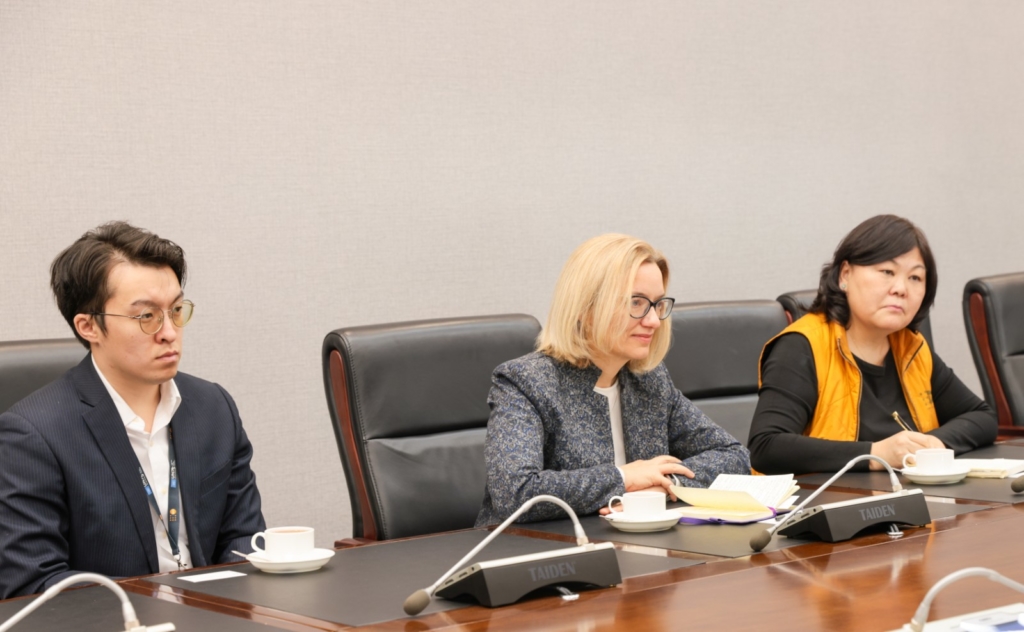 Both sides have affirmed their commitment to successfully implement the new 7th Country Programme Document (CPD) 2023-2027, which was approved last year and exchanged views on the specific areas of the projects and activities to be implemented for the next 5 years.
The 7th CPD 2023-2027 was successfully adopted with 20.7 million USD funding, with key focus areas in (1) stopping preventable maternal deaths, (2) stopping the unmet need for family planning, (3) ending gender-based violence, (4) adolescent and youth development.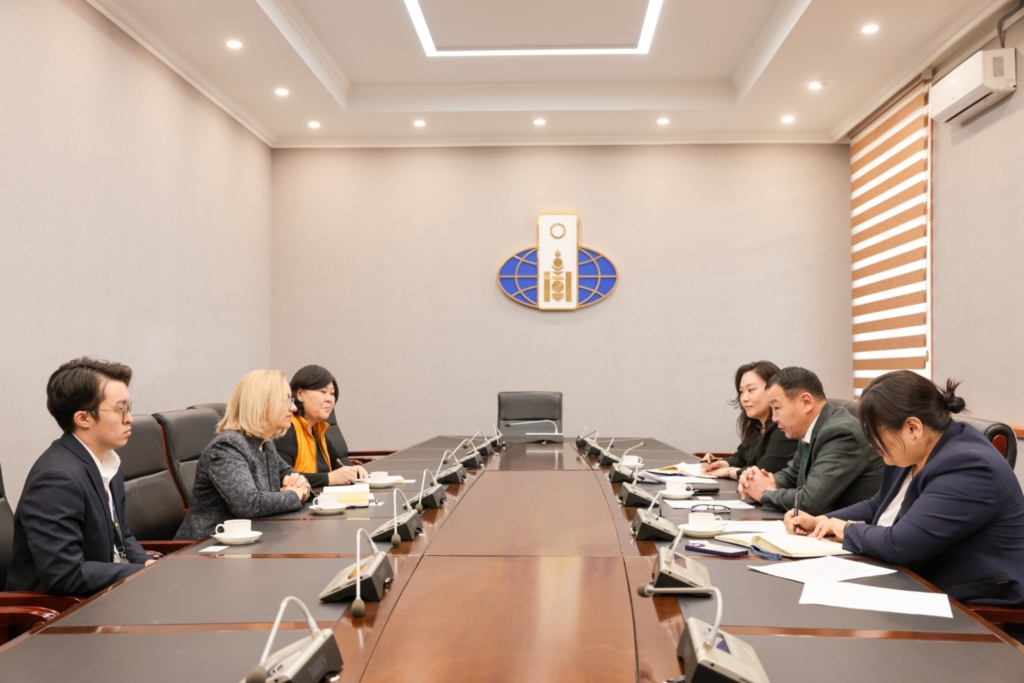 Mongolia has been developing cooperation with UNFPA since 1976, the UNFPA opened its sub-regional branch in charge of projects and programmes in 1992, and established its Resident Office in 1999, which under the new management restructuring has been operating as the Office of UNFPA Mongolia starting from 2019.