Ms.Battungalag Gankhuurai, Ambassador Extraordinary and Plenipotentiary of Mongolia to the Republic of Slovenia, and Dr. Stanislav Rascan, State Secretary of the Ministry of Foreign Affairs of Slovenia, has signed the "Agreement between the Government of Mongolia and the Government of the Republic of Slovenia on the international transport of passengers and goods by road" in Ljubljana on 18th of August, 2021.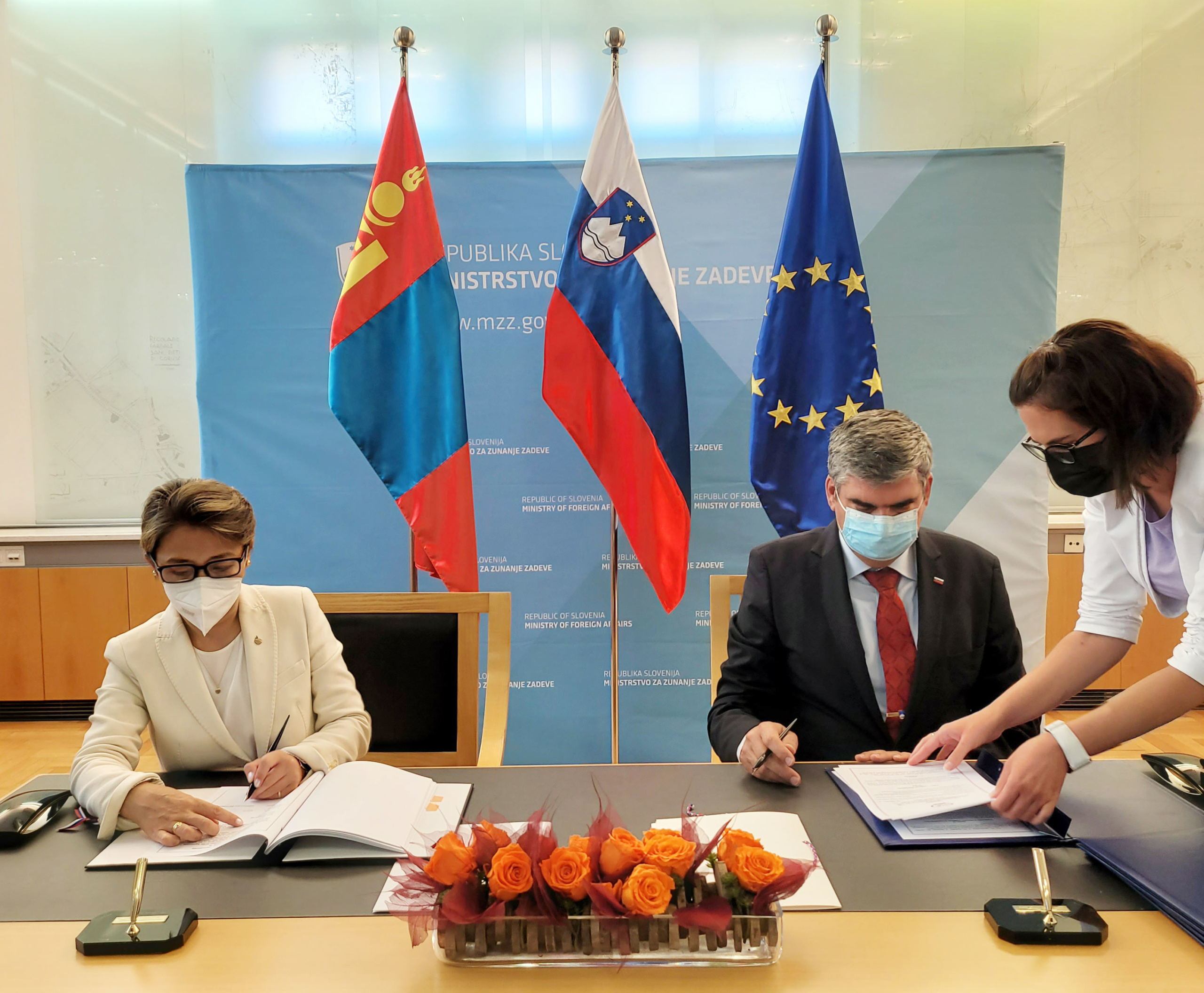 With a view to boosting economic, trade and investment relations between the two countries cooperation on road transport sector is a key. With the conclusion of this agreement, the modes of international transport will be expanded, enabling a direct transportation between Mongolia and Slovenia that will facilitate rapid increase of bilateral trade turnover.
The trade turnover between Mongolia and Slovenia reached USD 14.6 million in 2020. Slovenia, country with population of 2.1 million, is member of the European Union and Schengen area as well as member of the Organization for Economic Co-operation and Development (OECD).