H.E. Mr. U.Khurelsukh, the President of Mongolia will be visiting New York, USA, from 19 to 23 September, 2021, to attend the 76th Session of the UN General Assembly.
In this context, the President of Mongolia, H.E. Mr.U.Khurelsukh, held a bilateral virtual meeting with UNICEF Executive Director, Henrietta Fore, on 17 September 2021.
The President mentioned that the UNICEF has been a significant contributor in implementing Mongolia's social and economic objectives and expressed his satisfaction with the active cooperation with the organization in vaccinating the population during the COVID-19 pandemic as well as in developing its public health emergency management capacity building.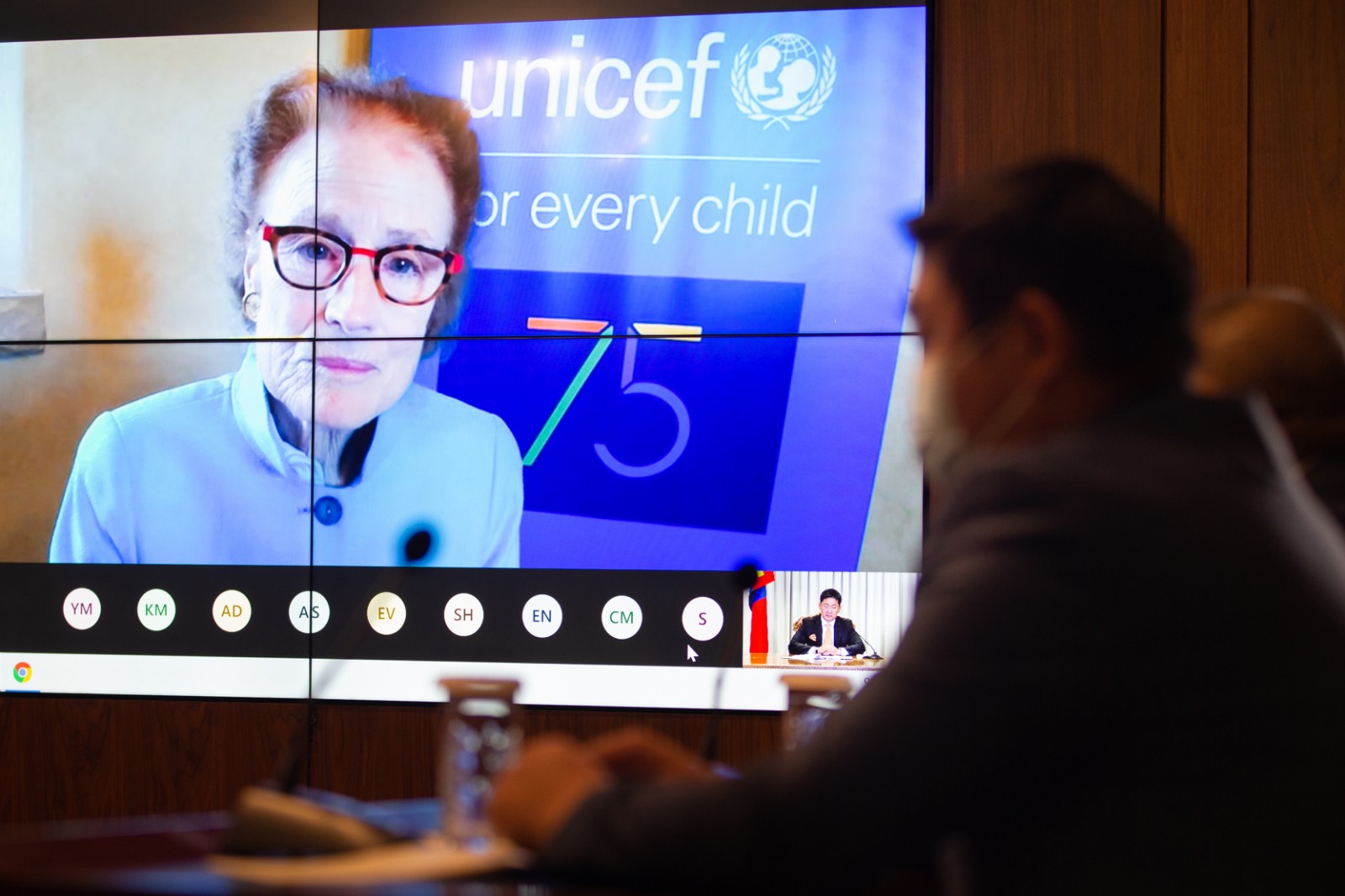 Executive Director Ms. Fore highlighted the successful implementation of the projects and programs on reducing maternal and child health risks related to air pollution and enhancing internet capacity in general education schools and expressed her readiness to  actively cooperate in creating child-friendly environments, providing  access to clean water, and reducing air pollution.
Both sides have agreed to include Mongolia in Generation Unlimited, which is a global program to meet the urgent need for expanded education, training and employment opportunities for young people and adolescents and to advance the Sustainable Development Goals and the UN Youth Strategy.
Mongolia has been cooperating with the UNICEF since 1965.