Postage stamp commemorating the 30th anniversary of the establishment of the United States Peace Corps program in Mongolia and the arrival of its first volunteers was unveiled on December 23, 2021, during a ceremony at the Ministry of Foreign Affairs.
N.Ankhbayar, State Secretary of the Ministry of Foreign Affairs, Michael S. Klecheski, Ambassador Extraordinary and Plenipotentiary of the United States of America to Mongolia, Kim Mansaray, Country Director of Peace Corps Mongolia, and B. Ankhbaatar, CEO of Mongol Post JSC, attended the opening ceremony and made remarks.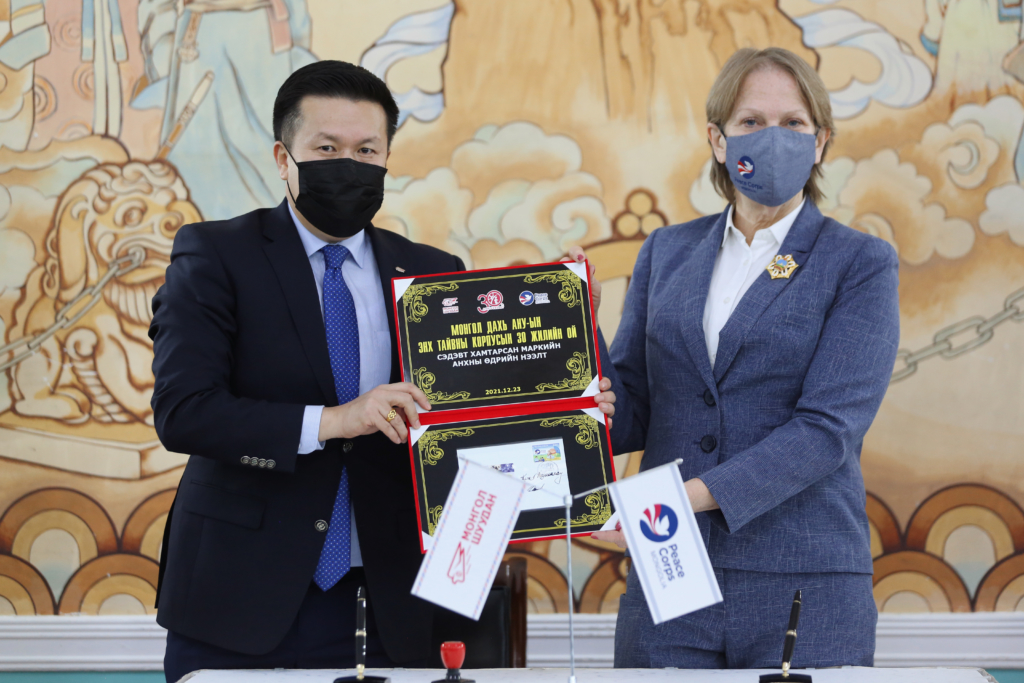 To date, a total of 1429 Peace Corps Volunteers have served in all 21 provinces of Mongolia. The Peace Corps has implemented short- and long-term projects in education, health, community-based child and youth development, business development, environmental preservation, and non-governmental organization development, primarily teaching English as a foreign language for many years and making a valuable contribution to the social development of Mongolians.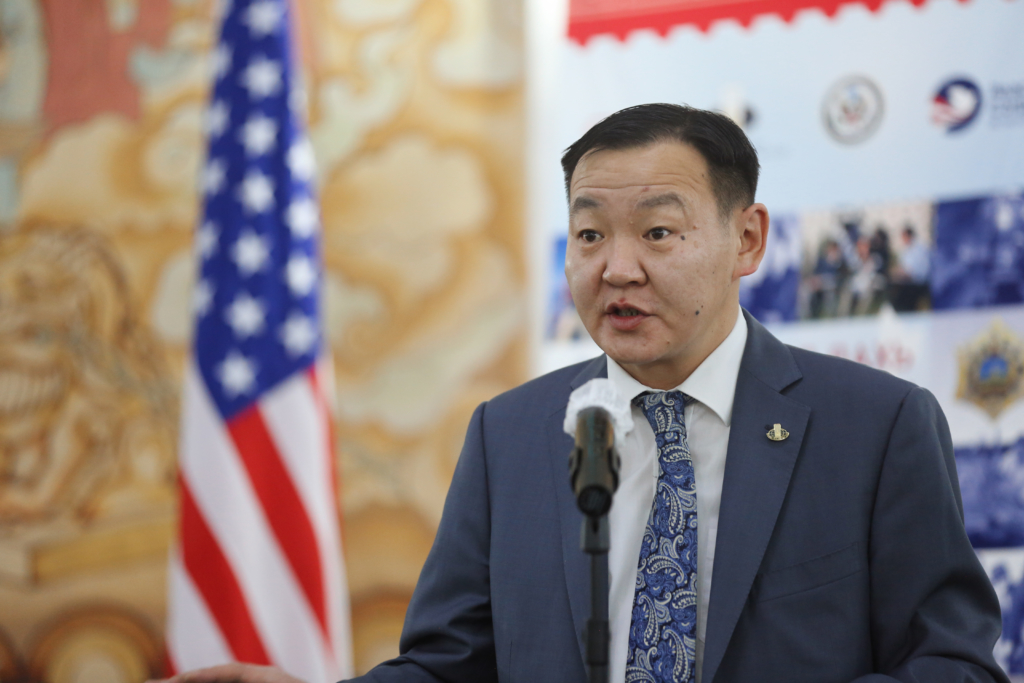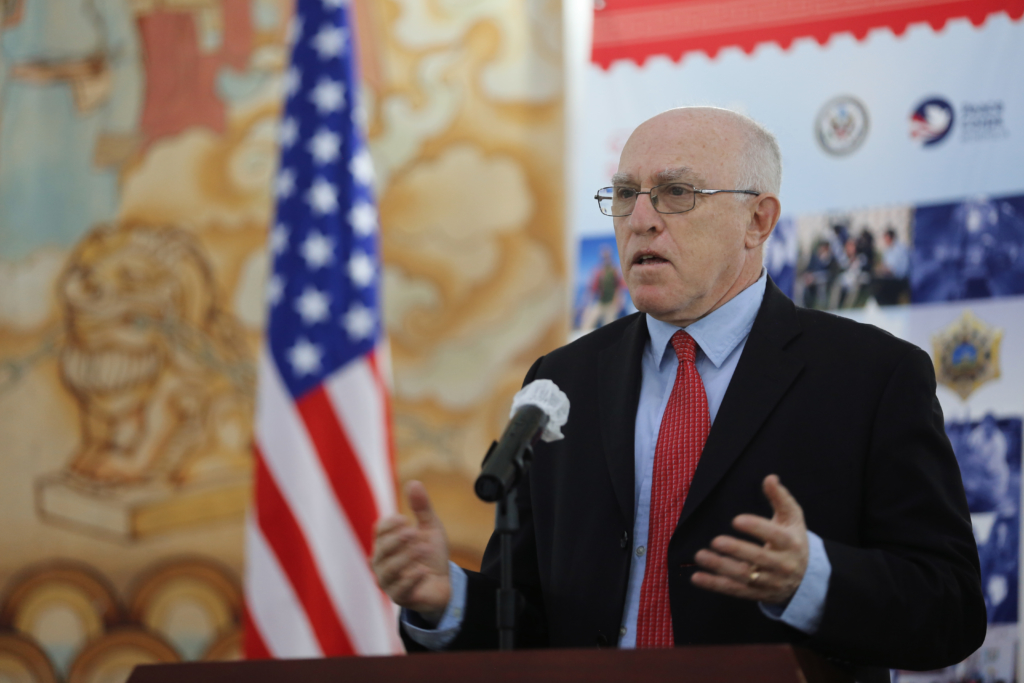 B.Ankhbaatar, CEO of Mongol Post JSC, presented commemorative stamps to the honorary guests who participated in the ceremony.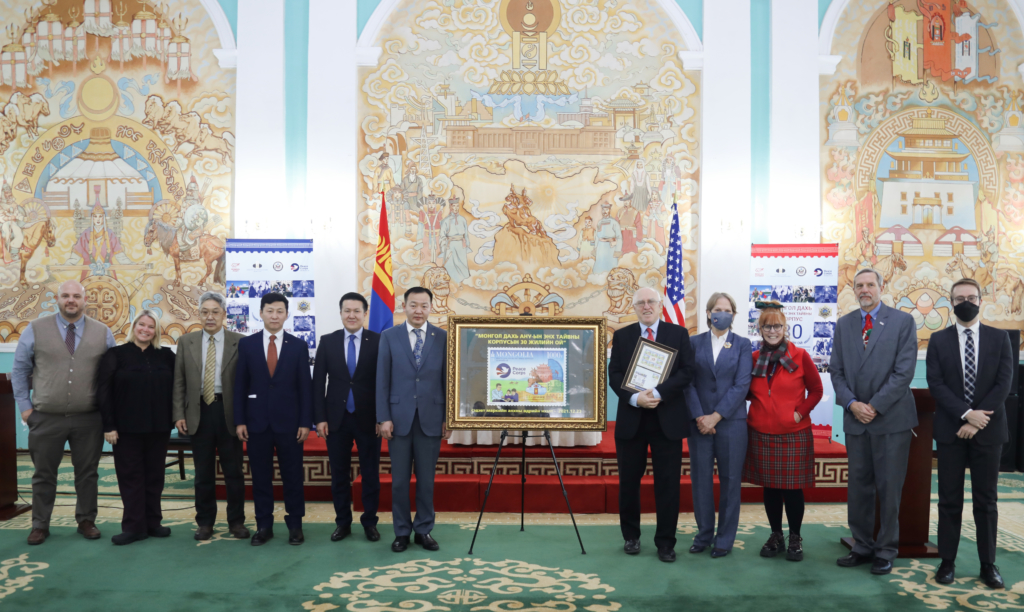 The stamp can be purchased from Mongol Post JSC.