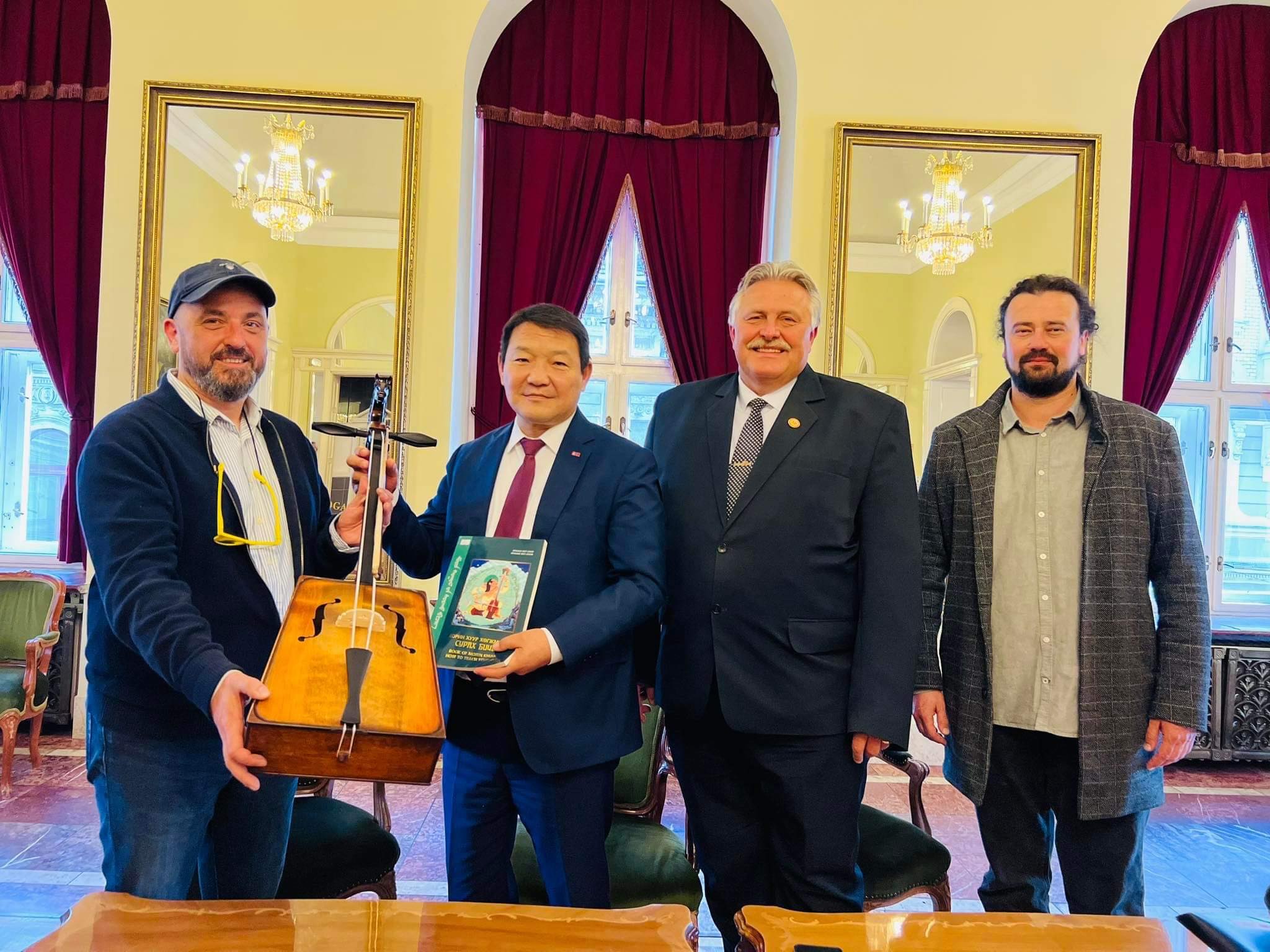 On the occasion of the 200th anniversary of the establishment of the National Theater of Miskolc, Hungary, Ambassador of Mongolia to Hungary H.E Mr. Sainnyambuu Baatarjav held a meeting with Mr. Artur Béres Attila, Director of the theater and Mr. Szőcs, Director of the Theater of Miskolc City on April 22, 2023.
During the meeting Mr. Szőcs informed the Ambassador about the musical drama "Tatars in Hungary", which will be re-performed in the framework of the above anniversary. The parties agreed to jointly organize a performance of Mongolian traditional folk music and throat song.
At the end of the meeting Ambassador H.E Mr. Sainnyambuu Baatarjav, presented mongolian traditional musical instrument "Morin Khuur" to the Theater of Miskolc as a gift.