The first business meeting between Mongolian and Chilean companies was held on May 27, 2021, in the framework of the 50th anniversary of the establishment of diplomatic relations between Mongolia and the Republic of Chile. More than 20 mining, food, fruit, and agricultural enterprises and professional associations of the two countries participated and provided information and presentations on their activities during the online meeting, organized by the Ministries of Foreign Affairs of Mongolia and Chile and the Mongolian National Chamber of Commerce and Industry.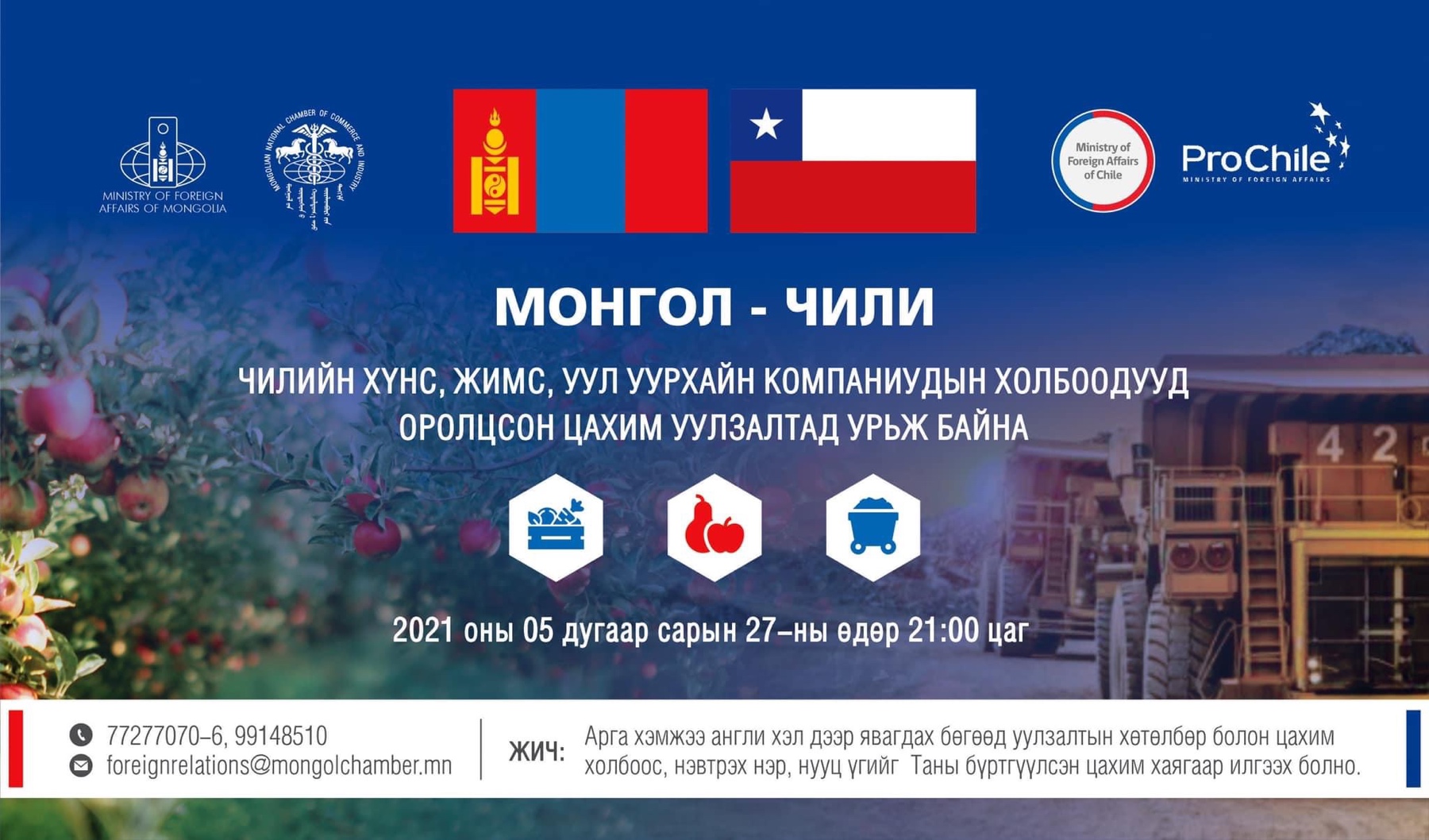 Heads of the political departments at the Ministries of Foreign Affairs of the two countries, as well as the concurrent Ambassadors to the respective countries, attended the meeting and stressed the importance of using the potential to enhance trade and economic relations between the two countries. The first Mongolia-Chilean business meeting has given an impetus for establishing direct communication between the two countries' private sectors, finding new partners, and learning experiences from each other. Furthermore, visa-free travel to most Latin American countries, including Argentina, Brazil, Cuba, Uruguay, Chile, and Ecuador for tourism and business is another opportunity for our citizens. Visa-free travel to Peru will also begin soon.
Mongolia and the Republic of Chile established diplomatic relations on June 1, 1971.