Mongolia's Energy Minister Tavinbekh Nansal delivered a speech online to the Second Belt and Road Energy Ministerial Conference which is taking place in Qingdao city of China, on October 18-19, 2021. The conference is convening under the theme "Join Hands Towards a Greener and More Inclusive Energy Future".
The minister informed that the Government of Mongolia is pursuing the "Vision 2050" policy document which includes such important goals as achieving a sustainable environment, and mitigating climate change risks. He further noted the government's plan to increase the share of renewable energy in the installed capacity of the country's energy system to 30 percent by 2030.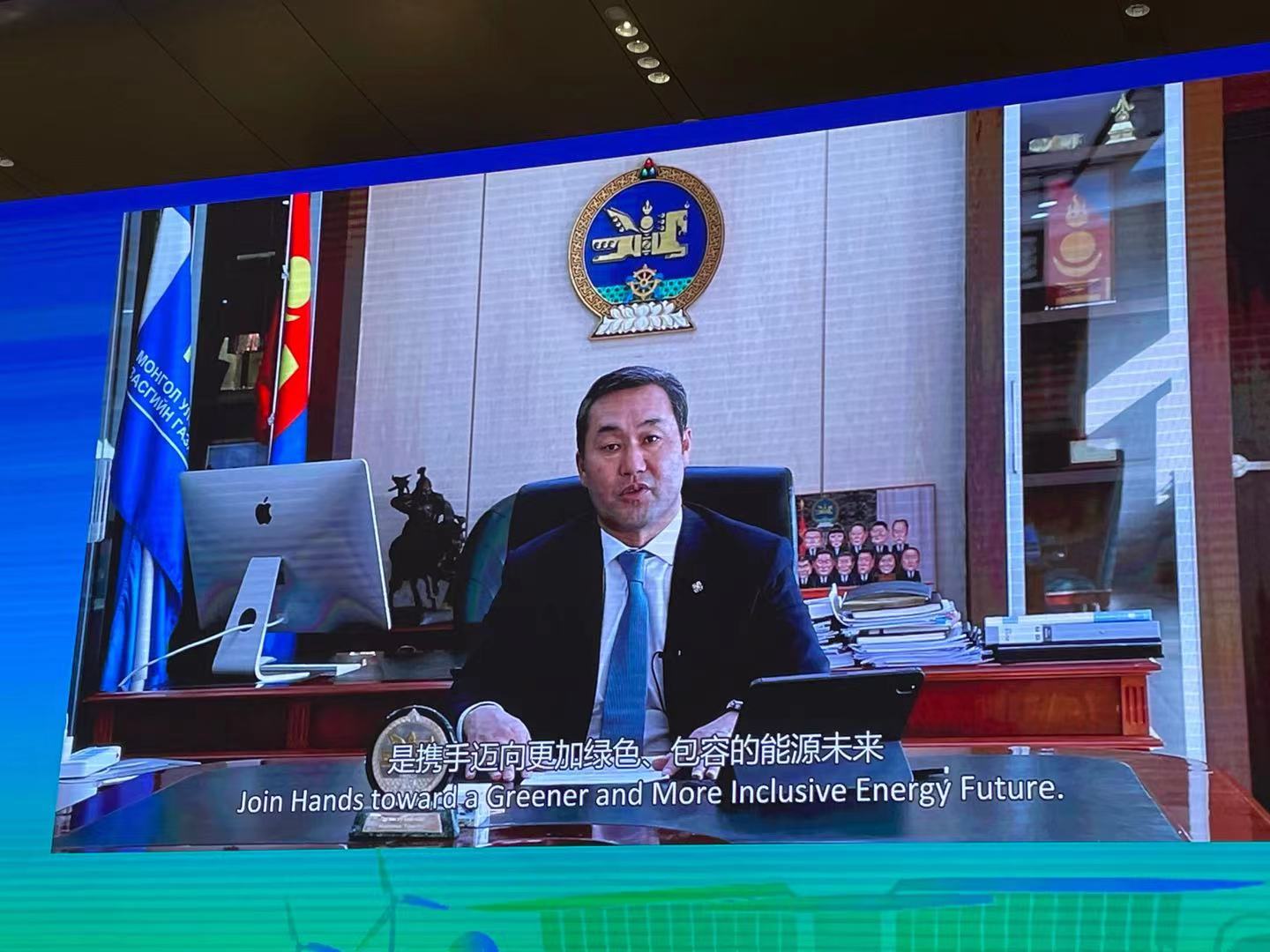 In order to achieve the aforementioned goal, Mongolia will implement, jointly with its neighbor countries, such infrastructure projects as the cross-border power transmission lines and the natural gas pipeline. Minister Tavinbekh also emphasized multilateral cooperation opportunities, within the "Belt and Road" energy initiative, in supplying the growing energy demand in the Northeast Asia, increasing the renewal energy share in the regional energy mix, and jointly utilizing vast renewable energy resources of the Gobi region.
The Ministerial Conference approved the terms of reference of the "Belt and Road Energy Partnership" and officially launched the "Qingdao Initiative Belt and Road Green Energy Cooperation".