On March 29th, 2021 H.E. Ms. B.Battsetseg, Minister for Foreign Affairs had a video call with H.E. Ms. Armida Alisjahbana, Executive Secretary of the United Nations Economic and Social Commission for Asia and the Pacific (UNESCAP).
Minister B.Battsetseg highly valued UNESCAP's role in addressing the socio-economic challenges facing the region and setting the regional agenda for valuable action guidance, especially in the post Covid-19 world and also expressed her willingness to work closely with the UNESCAP in mitigating the negative consequences of the pandemic and implementing targets of the 2030 Agenda for Sustainable Development.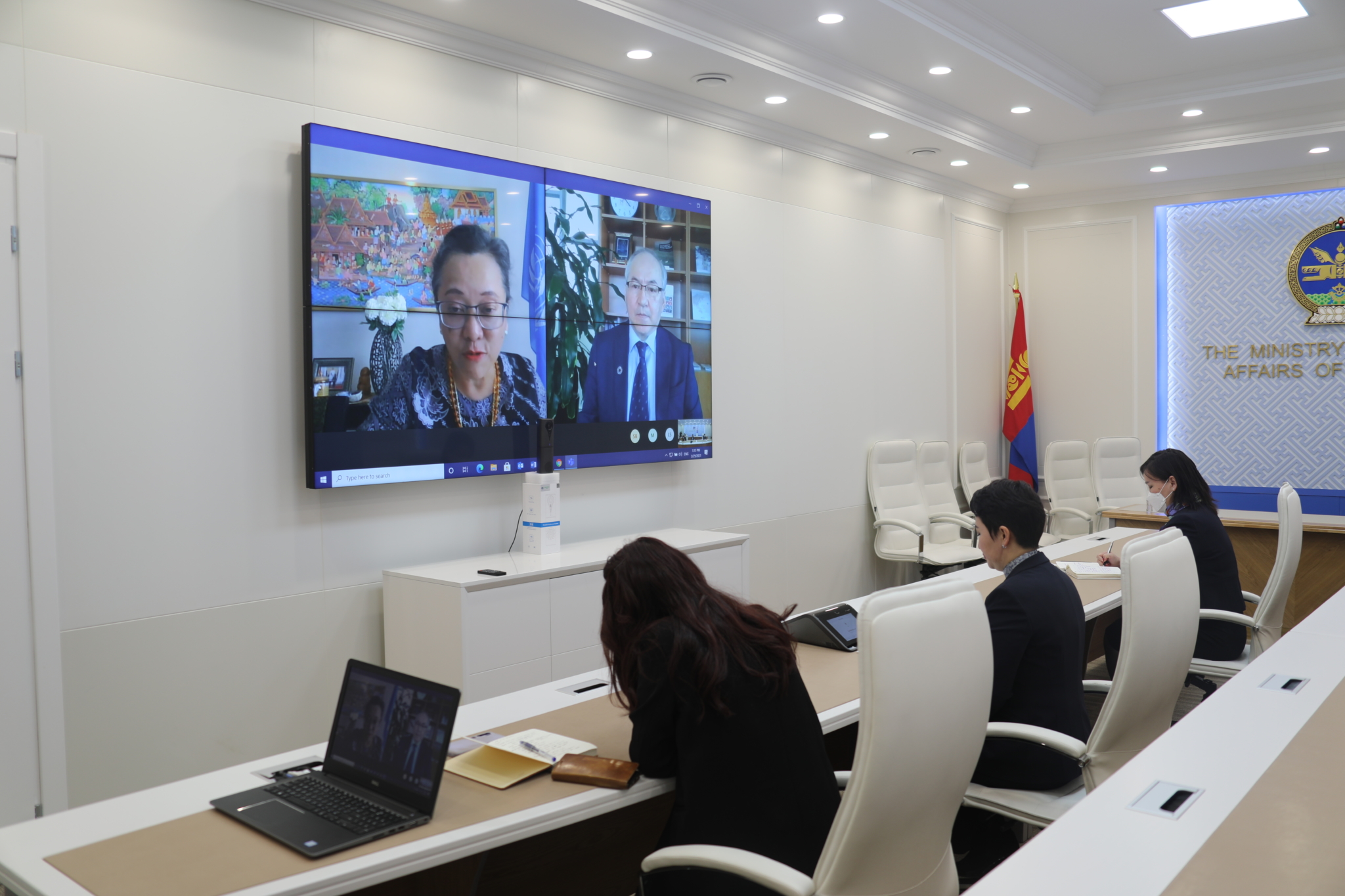 The Minister highly valued initiatives operated by UNESCAP, such as Women Enterprise Recovery Fund to support innovative business solutions to address constraints faced by women-led enterprise and requested to expand the initiative in Mongolia.
The Executive Secretary Armida Alisjahbana congratulated the Minister on her appointment, stressed Mongolia's active engagement in UNESCAP activities and expressed readiness to cooperate in mitigating challenges caused by the Covid-19 pandemic.
Furthermore, the Executive Secretary stressed Mongolia's accession to the Framework Agreement on Facilitation of Cross-border Paperless Trade in Asia and the Pacific in 2021 and highlighted some areas for strengthening cooperation, such as improving conditions of trade and transport and reducing air polution.