H.E. Mrs. Battsetseg Batmunkh, Minister for Foreign Affairs received Mr. Joo-Ok Lee, Head of Asia and Pacific Regional Agenda, World Economic Forum on October 3, 2022.
Minister for Foreign Affairs B.Battsetseg presented the current status of Mongolia's economy and its long, mid-term development policy and its objectives.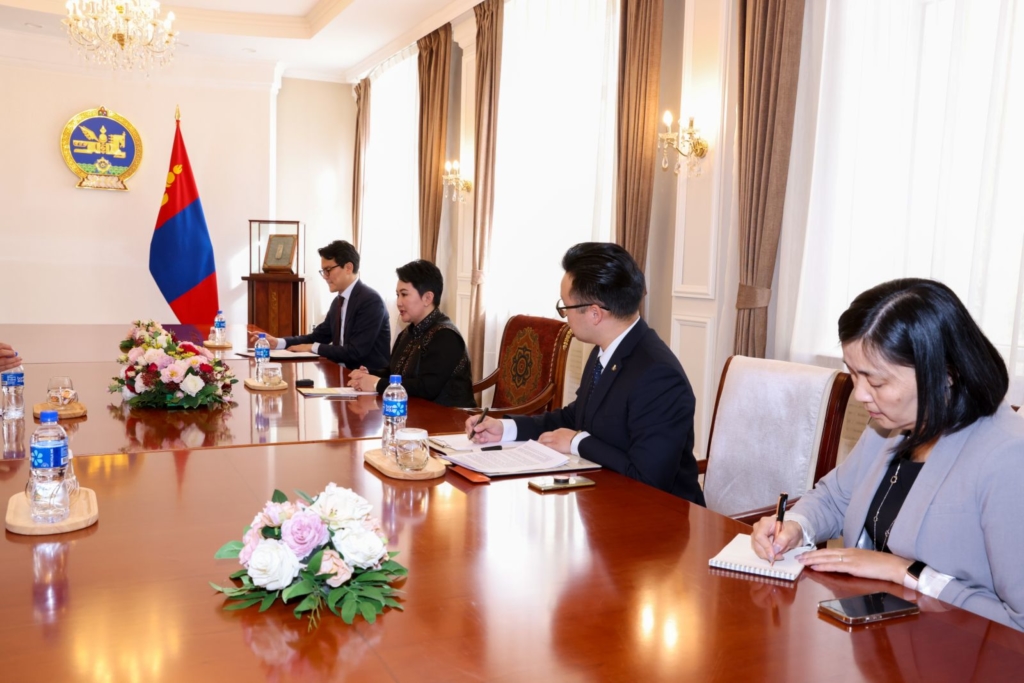 Mr. Joo-Ok Lee expressed his anticipation that The Prime Minister of Mongolia will participate in the World Economic Forum to be held in January 2023 in Davos and shared his view on possibility of using the prestigious international platform to promote Mongolia's development policy and its investment environment.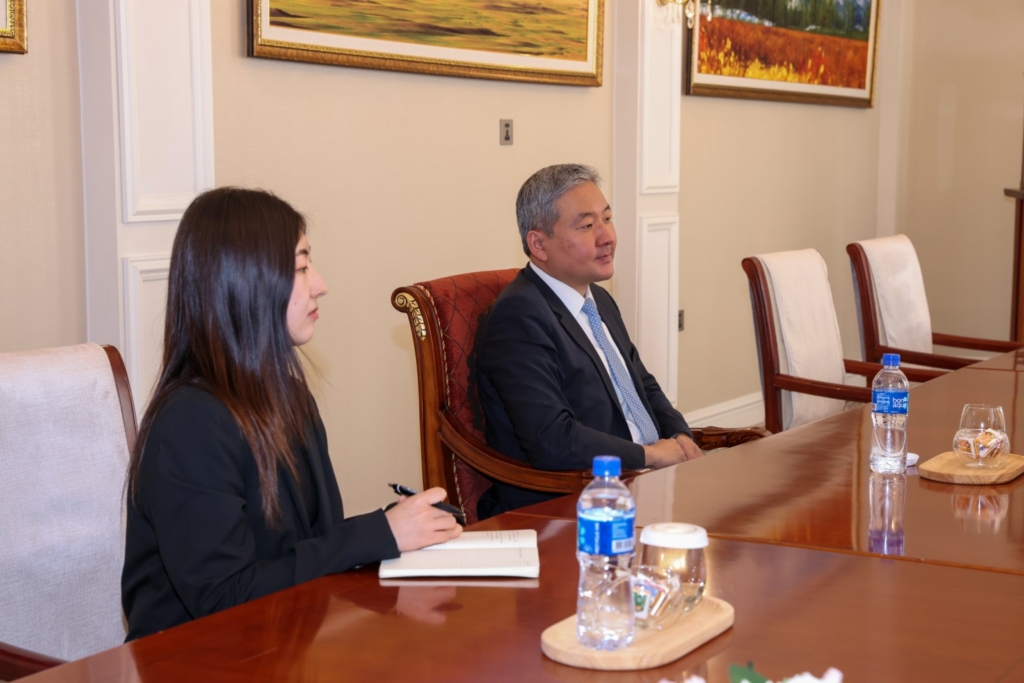 Minister B.Battsetseg expressed the readiness to cooperate with the World Economic Forum in developing strategies to overcome and avoid the risks mentioned in the "World Risk Report" published  in 2022 by the World Economic Forum.