H.E. Mrs. Battsetseg Batmunkh, Minister for Foreign Affairs, met with Ambassador Victoria Nuland, the United States Under Secretary of State for Political Affairs, on September 20, 2022, on the margins of the 77th Session of the United Nations General Assembly in New York City.
Minister for Foreign Affairs B. Battsetseg, while expressing satisfaction with the recent successful organization of the 15th Annual Bilateral Consultations and the first Strategic Dialogue between the Ministry of Foreign Affairs of Mongolia and the U.S. Department of State in Ulaanbaatar, noted that Mongolia is committed to further strengthening its Strategic Partnership with the United States.
Under Secretary Victoria Nuland stated that the United States is proud to be Mongolia's "third neighbor" and close partner and expressed commitment to further expand bilateral relations and cooperation in the spirit of Strategic Partnership.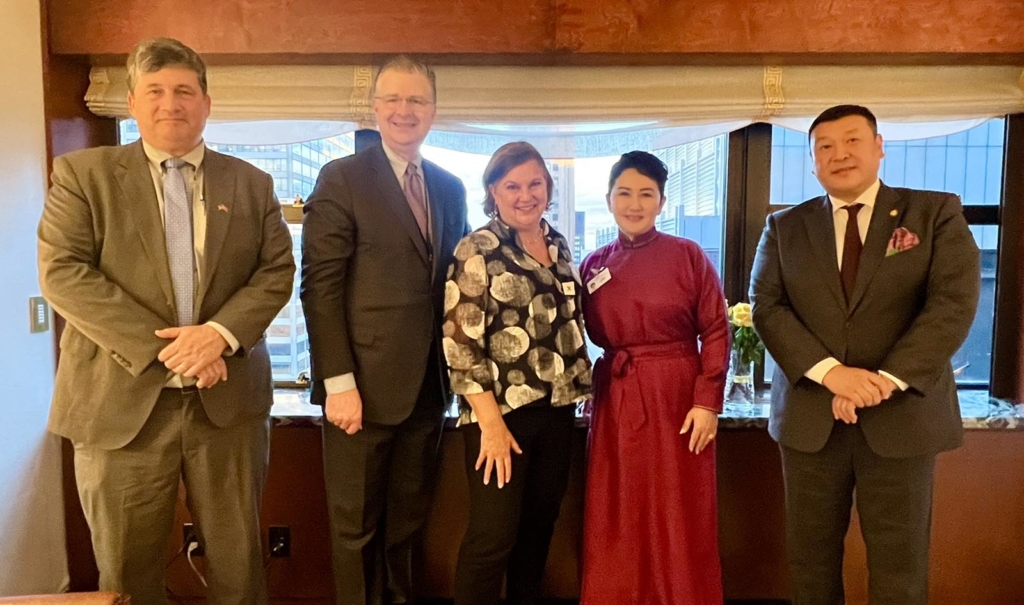 During the meeting, both sides emphasized the development and expansion of Mongolia-United States relations in many areas of cooperation and exchanged views on collaboration in the field of renewable energy and the establishment of direct flights between the two countries.
Noting the importance of increasing bilateral economic cooperation and investment, they agreed to promote more tangible cooperation and take specific steps to reach these objectives.
Ambassador of Mongolia to the United States H.E. Batbayar Ulziidelger, U.S. Assistant Secretary of State for East Asian and Pacific Affairs Mr. Daniel J. Kritenbrink, and U.S. Deputy Assistant Secretary of State for Mongolia Mr. Mark Lambert attended the meeting.