H.E. Mrs. Battsetseg Batmunkh, Minister for Foreign Affairs, met with Mr. Jose W. Fernandez, the United States Under Secretary of State for Economic Growth, Energy, and the Environment, on September 21, 2022, on the margins of the 77th Session of the United Nations General Assembly in New York City.
During the meeting, both sides, having expressed their commitment to further deepen the Strategic Partnership and cooperation based on common interests and shared values, exchanged views on further bilateral collaboration in the field of renewable energy and economic diversification.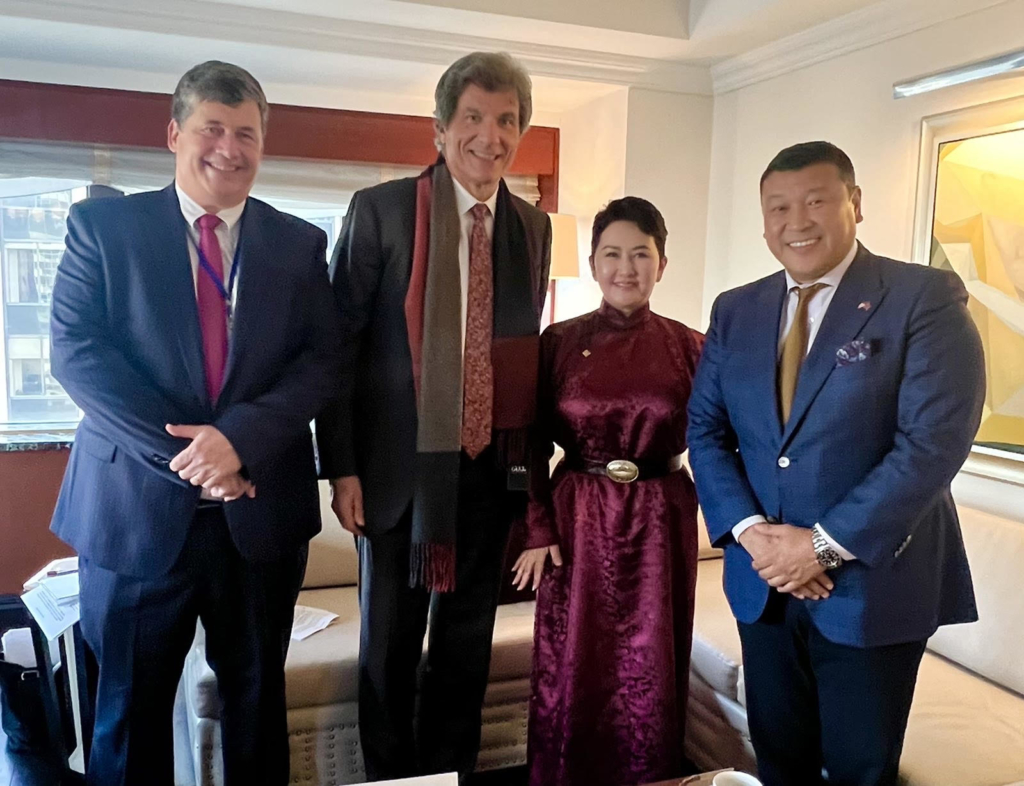 Minister for Foreign Affairs B. Battsetseg pointed out that Mongolia attaches great significance to the strengthening of the Strategic Partnership with the United States, and the two sides are promoting trade and economic cooperation, as well as implementing the Millennium Challenge Corporation Second Compact and the Mongolia-U.S. Transparency Agreement.
Under Secretary Jose Fernandez emphasized the importance of expanding the trade and economic cooperation between Mongolia and the United States in the spirit of Strategic Partnership and increasing U.S. investment.
Ambassador of Mongolia to the United States H.E. Batbayar Ulziidelger, U.S. Assistant Secretary of State for Energy Resources Mr. Geoffrey R. Pyatt, and U.S. Deputy Assistant Secretary of State for Mongolia Mr. Mark Lambert attended the meeting.