The International Think Tank for Landlocked Developing Countries (ITT LLDC) and the United Nations Institute for Training and Research (UNITAR) signed a Memorandum of Understanding (MOU) on strengthening human resource capacity of LLDCs on 17 June 2022 in Geneva.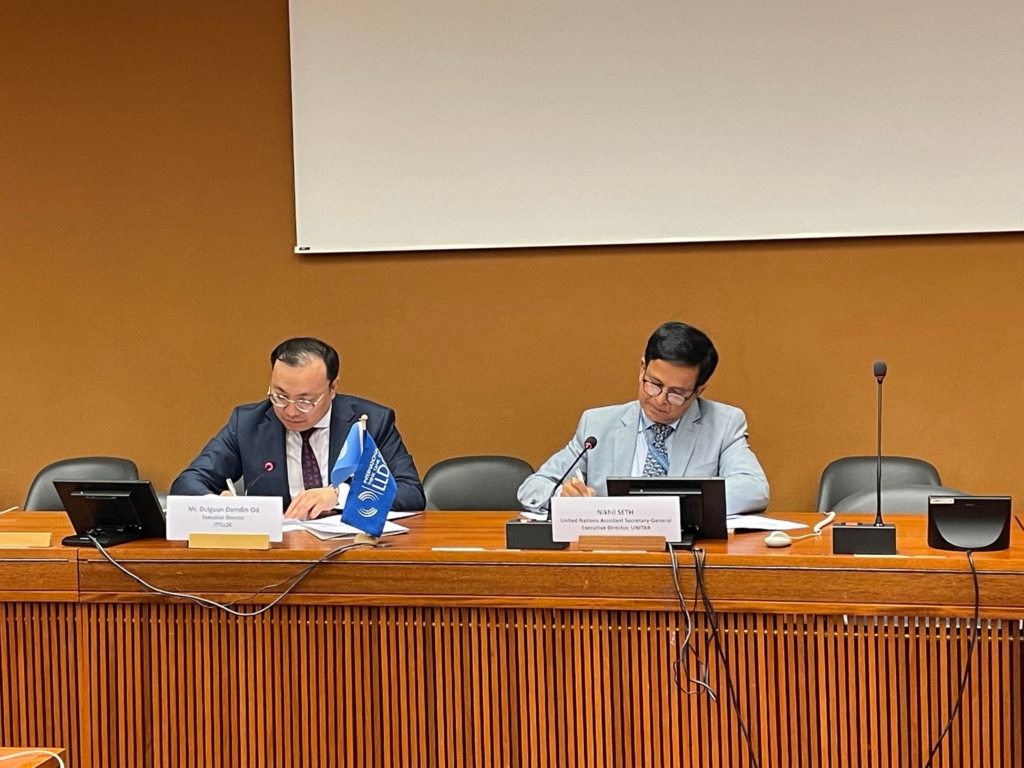 Ms. Gerelmaa Davaasuren, Ambassador and Permanent Representative of Mongolia to the United Nations Office and other international organizations in Geneva, participated in the signing ceremony and delivered remarks highlighting that the LLDCs need strengthened support from all stakeholders to overcome the implications caused by the COVID-19 pandemic and the current situation in Europe which have further exacerbated complex challenges already faced by LLDCs.
She also highlighted the contributions of the Government of Mongolia to advocating for the needs and interests of the LLDCs in multilateral fora. A concrete example of such efforts of Mongolia was the idea of establishing the ITT LLDC and today Mongolia hosts the think tank and has been continuously supporting the think tank.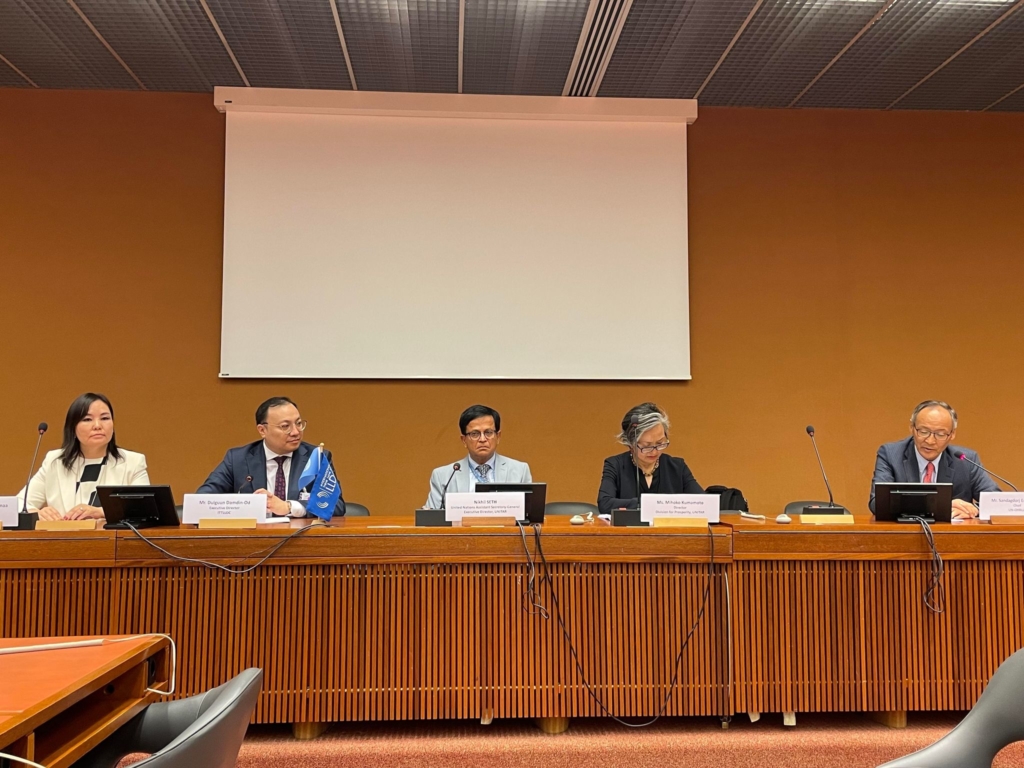 Officials of the Office of the UN High Representative for the Least Developed Countries, Landlocked Developing Countries and Small Island Developing States, and Permanent Representatives of the LLDS in Geneva attended the ceremony.
There are 32 LLDCs out of 44 landlocked countries in the world. LLDCs face complex challenges including remoteness to international markets, long distances from the seaports and transit problems, reliance on transit neighboring countries for international trade, high trade costs, high dependence on international trade and commodities. They account for less than 1 percent of global trade.