Ambassador of the Czech Republic in Mongolia H.E.Mr. Jiří Brodský paid a farewell visit to Foreign Minister of Mongolia Mrs. Battsetseg Batmunkh on 10th of December 2021.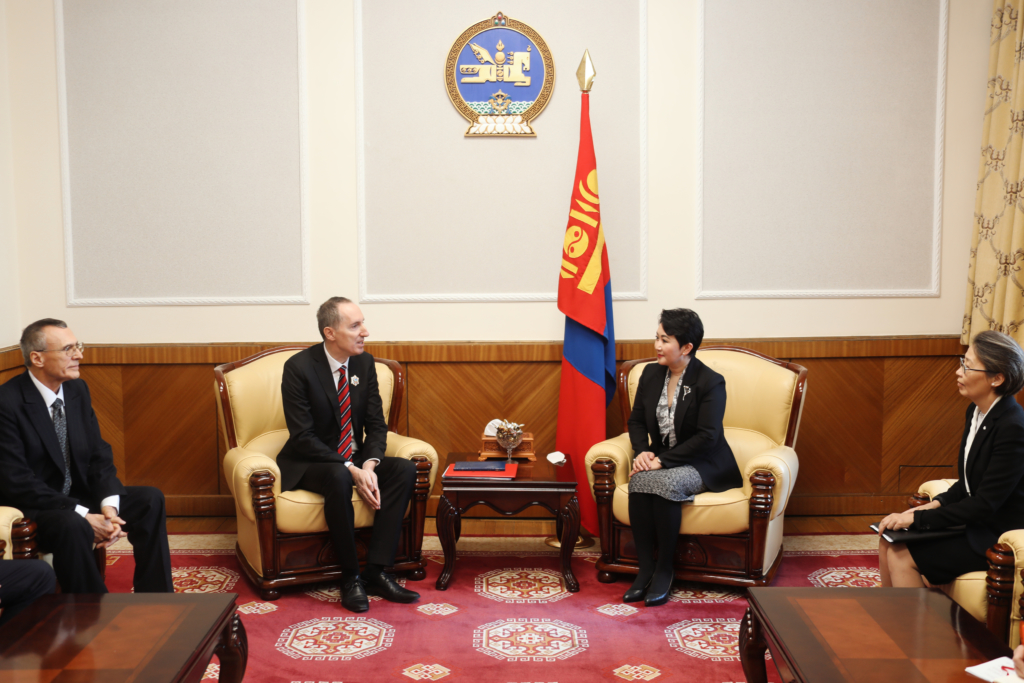 Foreign Minister Mrs. Battsetseg Batmunkh applauded Ambassador's efforts and dedication to the strengthening of bilateral relations between Mongolia and Czech Republic during his tenure and extended her congratulations on being decorated by the Polar Star, the highest state award of Mongolia.
The "Golden Gerege" was offered to the Ambassador by Minister B.Battsetseg as a symbol of his success and achievements.