H.E. Mrs. B. Battsetseg, Minister for Foreign Affairs of Mongolia, met with Honourable Dr. Lemogang Kwape, Minister of International Affairs and Cooperation of the Republic of Botswana, on September 20, 2021, at the margins of the 76th Session of the UN General Assembly and exchanged views on the bilateral cooperation.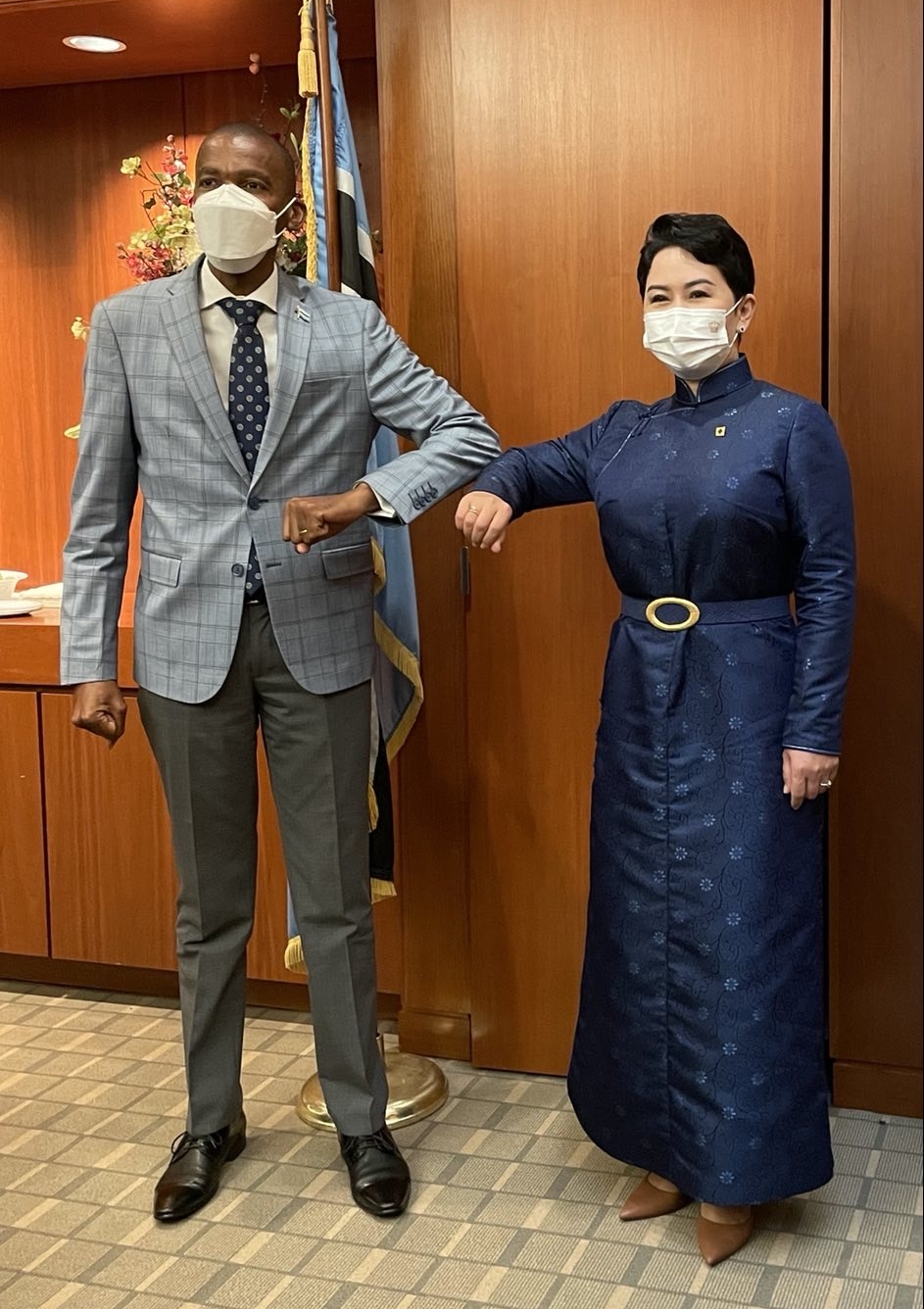 During the meeting, Minister B. Battsetseg reiterated Mongolia's proposal to establish diplomatic relations between the two countries and discussed opportunities for the two sides to work together towards the common interests as fellow landlocked developing countries, as well as to exchange experiences and cooperate in such fields as good governance, development planning, and rational use of natural resources.
While expressing his country's attention to establishing diplomatic relations, Botswanan Minister noted that the two countries could also cooperate in the fields of minerals, wool, and cashmere.
With the establishment of diplomatic relations with the Republic of Botswana, Mongolia will have official ties with all UN member states.