On May 11, 2021, H.E. Ms. Batmunkh Battsetseg, Minister for Foreign Affairs of Mongolia, held a meeting with the heads of Diplomatic Missions and Offices of International Organizations in Ulaanbaatar at the Ministry of Foreign Affairs to brief them on the work implemented by the Government in the first 100 days since its inauguration. The event was attended by the heads of 25 Diplomatic Missions.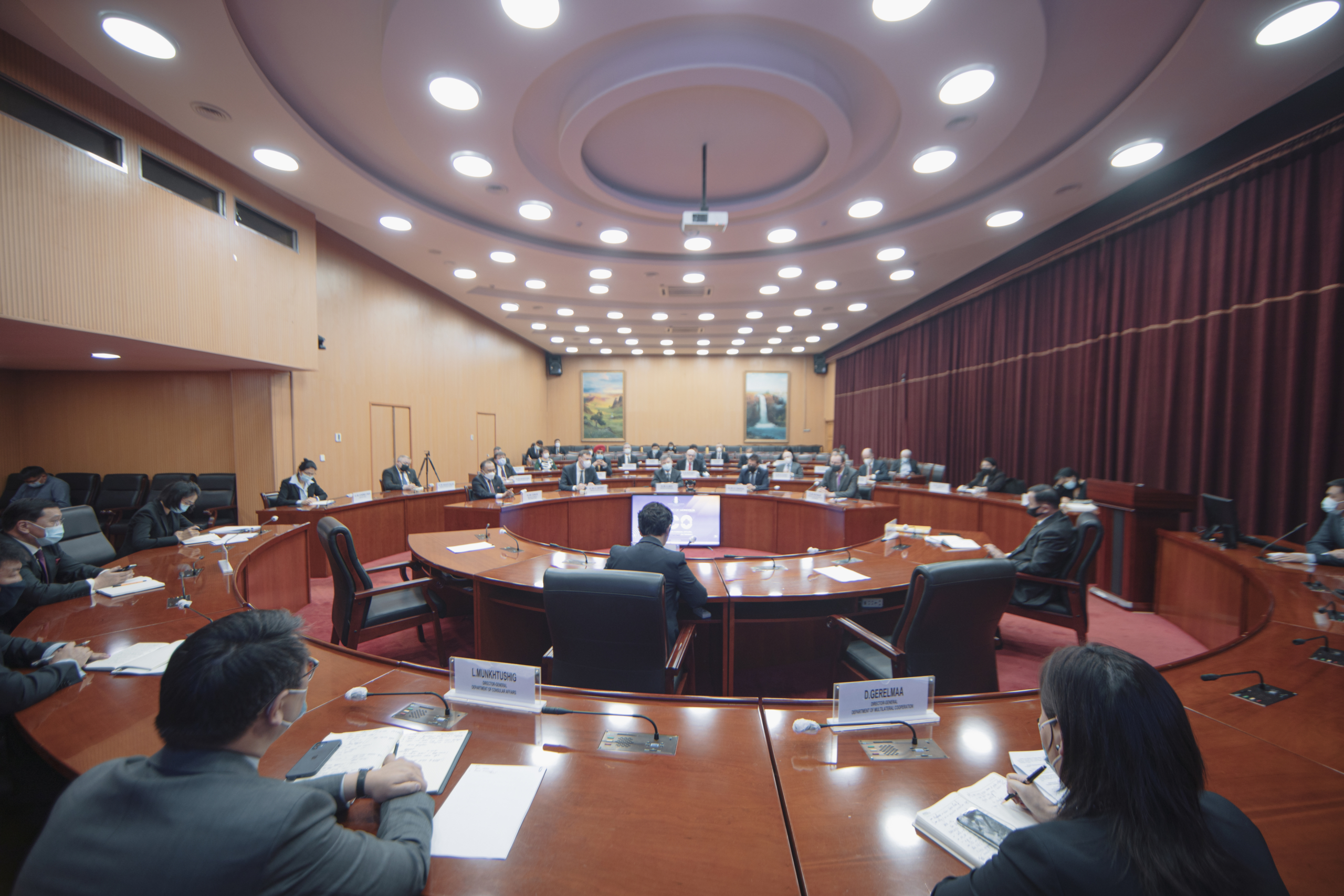 Minister B.Battsetseg informed the foreign diplomats accredited in Ulaanbaatar of the measures and the results achieved within the framework of the Government's four major goals that include overcoming the pandemic, revitalizing the economy, establishing the national system that supports middle class, and promoting justice and digital governance. The Minister gave a detailed report on the progress of the National Vaccination Program and the implementation of MNT 10 Trillion Comprehensive Plan for Economic Recovery. During the briefing, the Foreign Minister of Mongolia expressed gratitude to the governments of Russia, China, India, as well as all donor countries and international organizations of the COVAX Facility for supplying vaccines to Mongolia.
At the end of the event, Minister for Foreign Affairs B.Battsetseg briefed the attendees on the COVID-19 restrictions currently in effect in Mongolia and the Government's plans to gradually lift restrictions on international travel, resume scheduled international flights, revive tourism sector, re-open borders, and issue vaccination certificates. The Minister requested for the support of the part of the Diplomatic Missions in facilitating travel through mutual acceptance of vaccine certificates.