Foreign Minister B.Battsetseg visited the Australian Institute of International Affairs and delivered a presentation on 'Mongolia's Foreign Policy in Northeast Asia'.
The event was attended by Australian foreign policy and international relations experts, researchers, and diplomats from various research institutions. Minister B. Battsetseg briefed about the top priorities and objectives of Mongolia's foreign policy, including the policies and positions implemented in the Northeast Asian region, as well as expressed her opinion on the state of Mongolia-Australia relations and the prospects for the next half-century and answered questions from the audience after the presentation.

In her speech, Minister B.Battsetseg highlighted that the relations and cooperation between Mongolia and Australia, which share common values of democracy, freedom, and human rights, are flourishing in various fields such as education, mining, and agriculture. She also emphasized that the people-to-people ties are strengthening and pointed out that Australia is an important partner and a reliable third neighbor of Mongolia in the Indo-Pacific region.
The Australian Institute of International Affairs was founded in 1924 as state-based branches of the Royal Institute of International Affairs, or Chatham House, also known as the Royal Institute of International Affairs. In 1933, it underwent a transformation and federalized as the Australian Institute of International Affairs. It holds the distinction of being Australia's oldest research institution in politics and international relations and maintains branches in every state and territory of the country. The AIIA holds more than 150 events across the country each year, attracting over 10,000 participants interested in the study of international relations.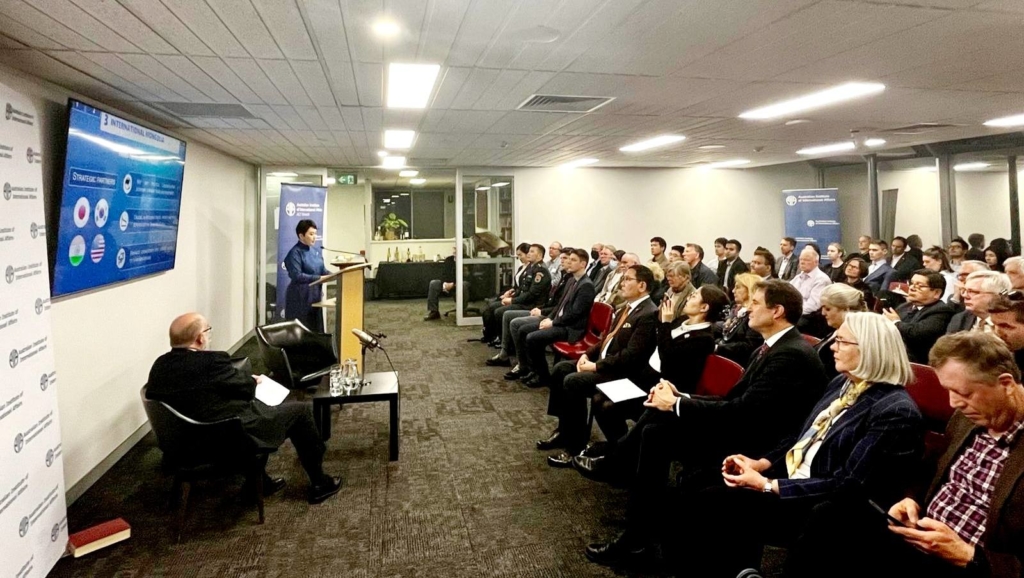 In addition to regularly publishing the 'Australian Journal of International Affairs,' the institute also offers 'The Australian Outlook,' which features weekly reviews on the country's foreign policy and is available to the public.