The 47th Consultative Committee Meeting of the Colombo Plan for Cooperative Economic and Social Development in Asia and the Pacific was held online on August 10-12, 2021.
At the Consultative Committee Meeting, the Republic of Chile was welcomed as a new member to the Colombo Plan. Furthermore, delegates of the member states of the Colombo Plan exchanged views on and approved the organization's Annual Reports for the fiscal year of 2017-2018 and 2018-2019, technical cooperation, capacity building programs and program for environment and climate change, and action plan for the upcoming year.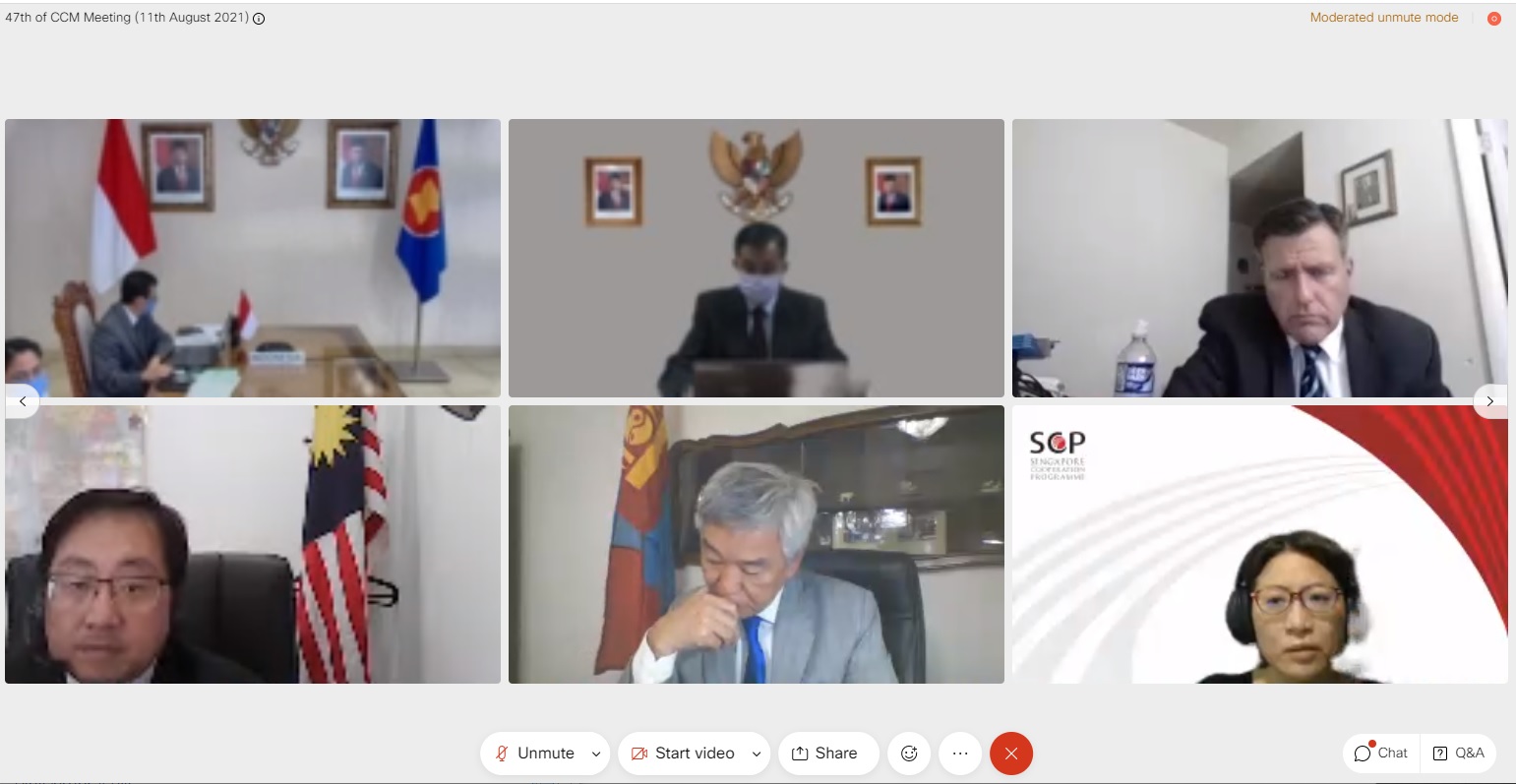 In his remarks Vice Minister for Foreign Affairs B.Munkhjin emphasized the importance of collaboration among member states in sharing their experiences and exchanging good practices in order to overcome the challenges brought by the COVID-19 pandemic and reduce its impact. The Vice Minister reiterated Mongolia's commitment to be an active member of the Colombo Plan and officially announced Mongolia's candidacy to the post of the Secretary-General of the Colombo Plan for the term 2022-2026 at the elections to be held in the third quarter of 2021.
This year marks 70th anniversary of the Colombo Plan, which currently has 28 members: Afghanistan, Australia, Bangladesh, Bhutan, Brunei Darussalam, Chile, Fiji, India, Indonesia, Iran, Japan, Republic of Korea, Lao PDR, Malaysia, Maldives, Mongolia,. Myanmar, Nepal, New Zealand, Pakistan, Papua New Guinea, Philippines, Saudi Arabia, Singapore, Sri Lanka, Thailand, USA and Viet Nam.
Mongolia acceded to the Colombo Plan in 2004. In 2021 Mongolia started working as a member of the Standing Committee on Administrative and Financial Matters.