On October 28, 2022 Ambassador Extraordinary and Plenipotentiary of Mongolia accredited to the Principality of Andorra Her Excellency Ms. Nyamkhuu Ulambayar presented her Letter of Credentials to Co-Prince of Andorra and Bishop of Urgell Joan Enric Vives i Sicília.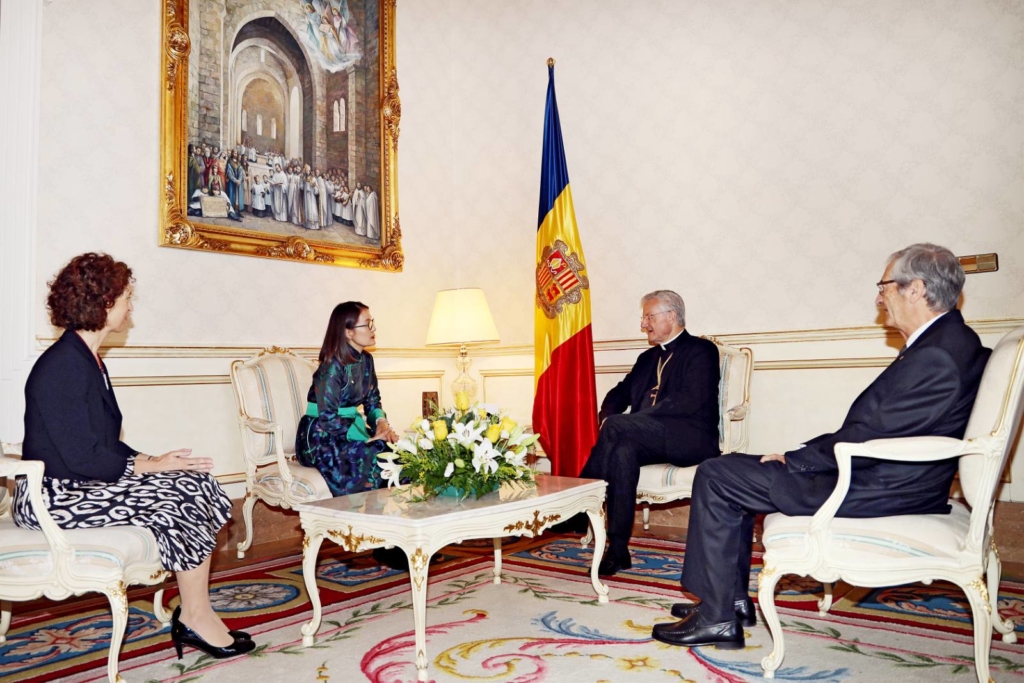 Conveying the greetings by President of Mongolia H.E.Mr. Khurelsukh Ukhnaa, Ambassador U.Nyamkhuu expressed her satisfaction on the continued strengthening of the bilateral and multilateral Mongolia-Andorran relations since the establishment of diplomatic relations 11 years ago.
In return, His Excellency Coprince Joan Enric Vives i Sicília also conveyed his greetings to the President of Mongolia and wished every success to the newly appointed Ambassador to Andorra U.Nyamkhuu.