The 6th Political Consultative Meeting between the Ministries of Foreign Affairs of Mongolia and the State of Israel was held on May 25, 2022, in Jerusalem. State Secretary of the Ministry of Foreign Affairs of Mongolia Mr. N. Ankhbayar and Deputy Director-General of the Division for Asia and the Pacific of the Ministry of Foreign Affairs of Israel Mr. Rafael Harpaz led their respective delegations.
During the Consultative Meeting, the two sides exchanged views on political, economic, trade and investment cooperation between Mongolia and Israel and reaffirmed their commitment to further intensify bilateral trade and economic collaboration. Within this framework, the two sides discussed the possibilities of expanding cooperation in innovation, cybersecurity, education, culture, food and agriculture, and the environment. In addition to strengthening cooperation within the United Nations and other international and regional organizations, the two sides exchanged views on current international affairs and other issues of mutual interest.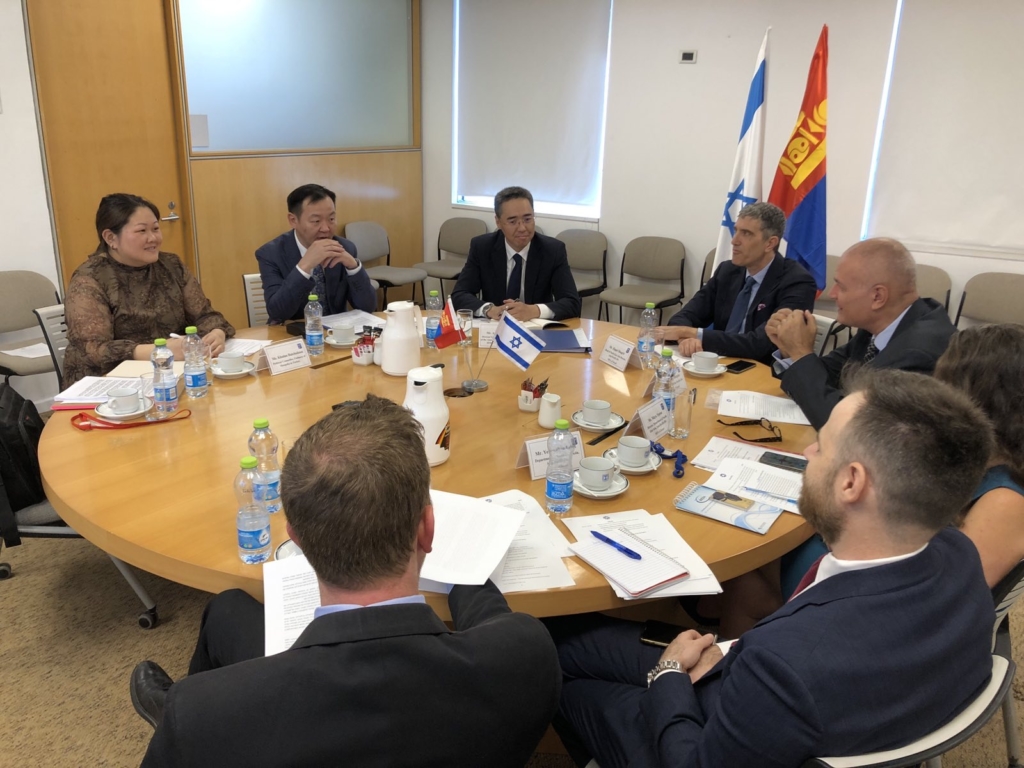 The "Program of Cultural, Scientific and Sports Cooperation between the Government of Mongolia and the Government of the State of Israel for years 2022-2025" and the "Memorandum of Understanding on Cyber Security Cooperation between the Ministry of Digital Development and Communications of Mongolia and the Israel National Cyber Directorate" were signed during the Consultative Meeting.