On March 26, 2021, H.E. Ms. B.Battsetseg, Minister for Foreign Affairs, received Ms. Kaori Ishikawa, Head of Office for UNFPA Mongolia.
Minister B.Battsetseg expressed gratitude for support of the Government's efforts and measures in prevention and response to the COVID-19 pandemic. While expressing her support of the work of the UNFPA Country Office, the Minister noted that the UNFPA has tailored its action program in accordance with the needs brought by the pandemic and thanked for initiating and implementing the needs-based projects and programs that are effective on all levels.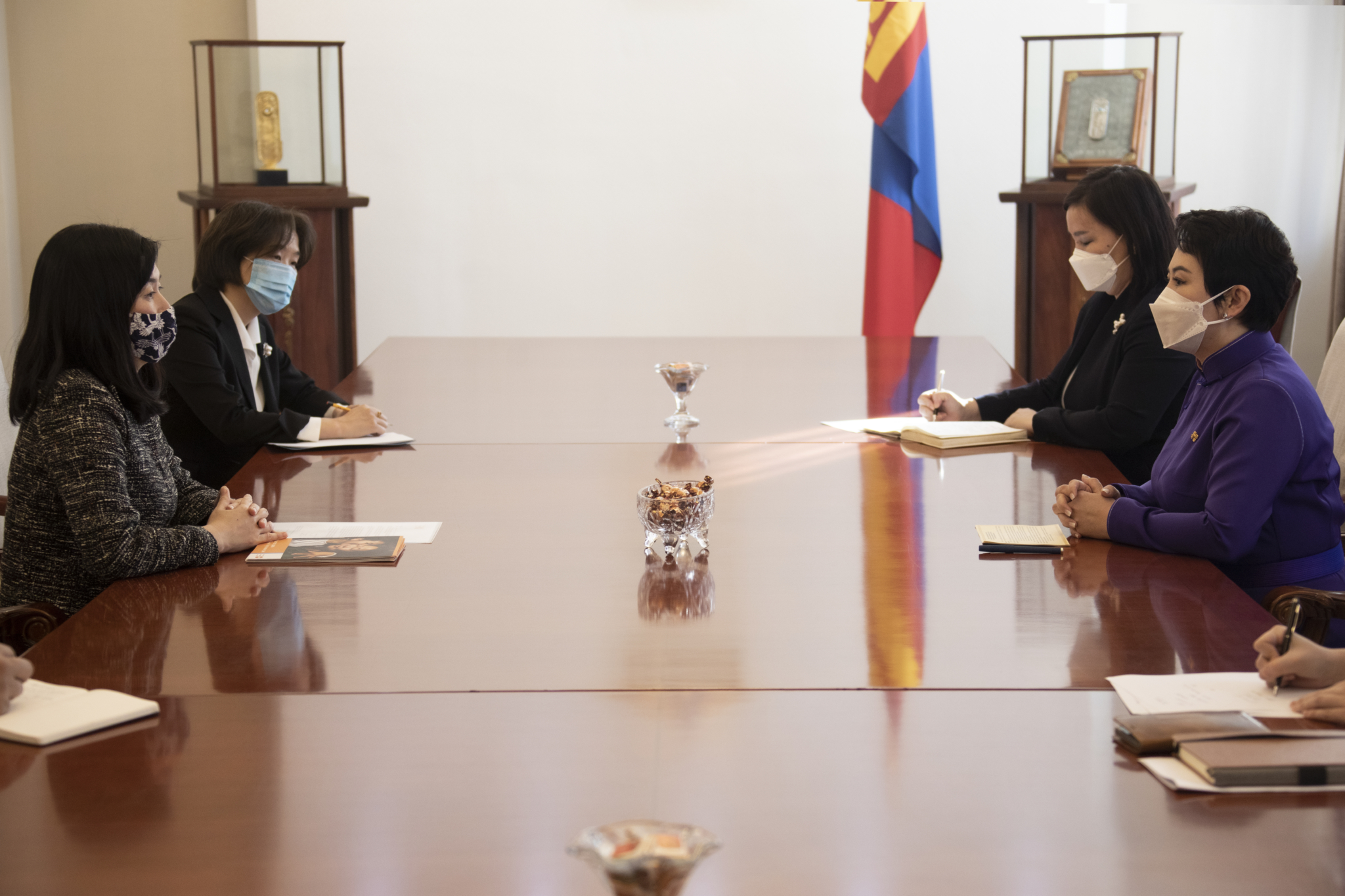 Ms. Kaori Ishikawa congratulated the Minister on her appointment and briefed her on the programs and projects that have been implemented by the UNFPA to improve sexual and reproductive health, family planning and maternity health. The Head of Office expressed her readiness to cooperate and support in implementing the recommendations made to Mongolia following the third national report on the human rights situation in the country. Furthermore, Ms. Kaori Ishikawa reiterated continued cooperation on the areas of human rights, gender equality and violence against women.