On this day 35 years ago Mongolia and the United States established diplomatic relations. Today our two countries are Strategic Partners with shared democratic values.
Over the years, Mongolia and the U.S. relations have expanded in all areas of cooperation and continue to actively develop, based on the shared values of democracy, common interests in ensuring peace and stability. Within the anniversary year, our two countries are committed to re-affirm accomplishments in cooperation and looking into the future, further strengthen and expand our Strategic Partnership. In particular, the two sides are working together to increase the scope of bilateral economic cooperation, by carrying out practical and mutually beneficial activities in support of post-pandemic economic recovery and further development of both countries.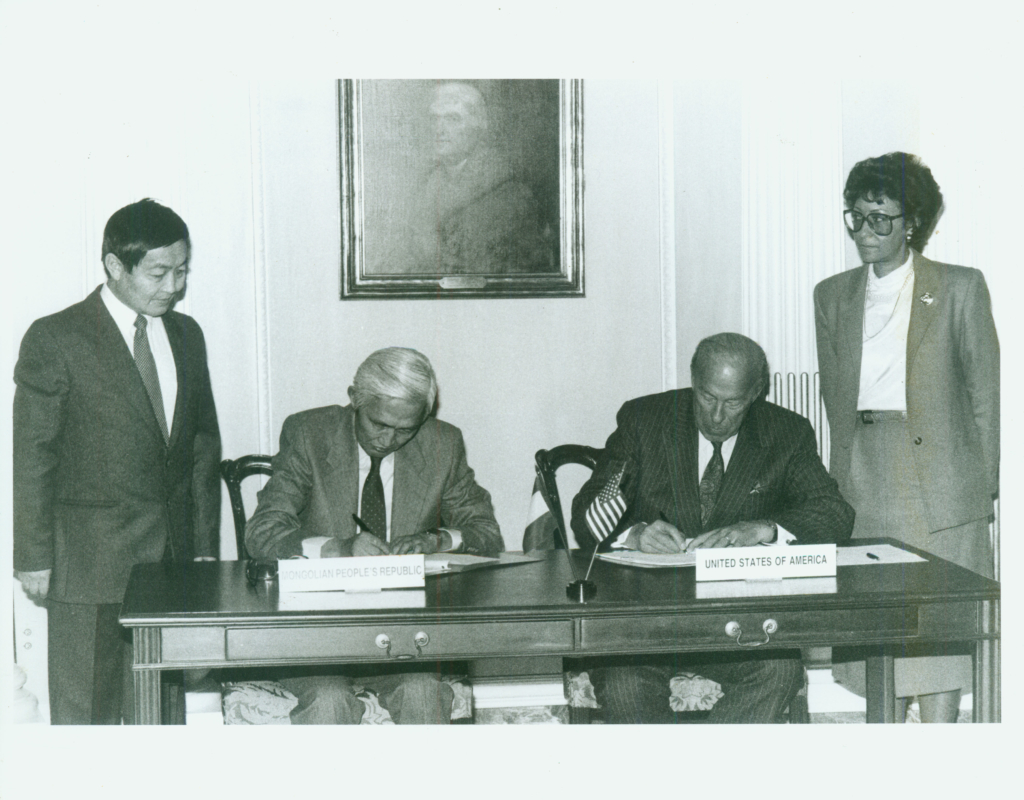 On this occasion, the President of Mongolia U.Khurelsukh and the President of the United States of America Joe Biden exchanged congratulatory letters.
In his letter, the President of Mongolia U. Khurelsukh underscored that "…Thirty-five years may seem to be a short time, but as a result of bilateral efforts, Mongolia-U.S. relations and cooperation have been actively developing based on shared values of democracy, freedom, human rights, the rule of law, transparency, and openness. It is gratifying to note that our relations have now been extended to the level of Strategic Partnership… The United States is Mongolia's important third neighbor, and I look forward to working closely with you, Mr. President, to further deepen and strengthen this close partnership between our two countries…"
The President of the United States of America Joe Biden highlighted in his letter that "…The United States is proud to be Mongolia's Strategic Partner and third neighbor. As we look toward the future, we are committed to supporting your efforts to strengthen democratic institutions, uphold rule of law, and diversify your economy…Looking to the future, we see Mongolia as an indispensable partner in combatting climate change, strengthening global health security, expanding the deployment of renewable energy, and ensuring equitable and sustainable economic growth…"
 The 35th anniversary of the establishment of diplomatic relations between the two countries will be jointly celebrated during the course of the year with joint events, activities and mutual visits.